Märraum Architects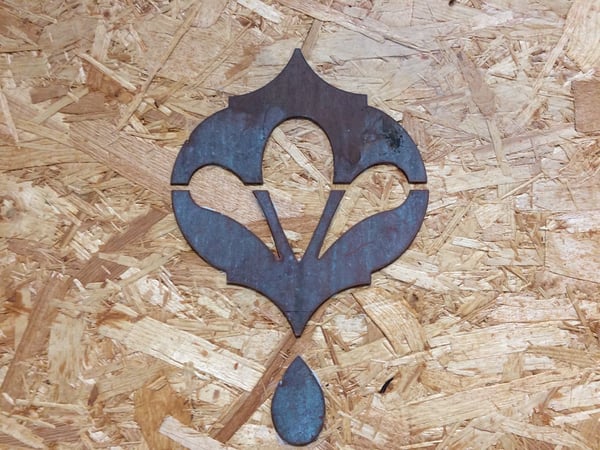 YALLAH COFFEE
The team took a trip to Argal Farm to spend a day with Rich and Phil from Yallah Coffee Roasters.
When we moved into the new office, we chose Yallah as our coffee supplier; they are local and we really respect their ethical and business ethos. With the exception of Mina, everyone on the Marräum team are confirmed coffee lovers. So, it was a great way to spend a day out of the office, sample some amazing coffee and learn about the Yallah process. As they themselves say, 'We want people to love our coffee but understand us too.'
They talked us through the process of sourcing coffee: they choose sustainable growers, always pay suppliers above the market price, and only use single origin beans. This, as the name implies, is created using one bean, from one estate; in other words there is no blending. This was a decision Rich made when he first started the company as he wanted to take pride in roasting coffee 'good enough to stand alone'. At Yallah they feel this reflects the cultures and people who grow their coffee and that this 'is something to treasure'. We saw their incredible roaster, and had a look around the workshop. Not only is it in a stunning rural location, it's run by solar panels, and the waste coffee product (chaff) is used as fuel for the biomass boiler that heats water for the whole farm.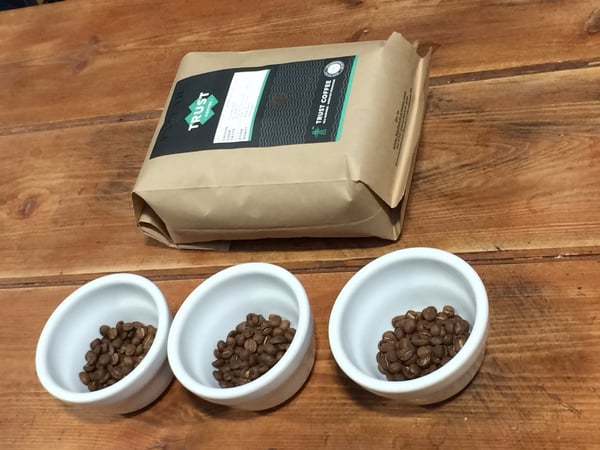 We learned the industry standard coffee tasting method known as 'cupping'. This involves pouring water on grounds and leaving until froth forms on the coffee. We cleared the froth and took shot of coffee from a spoon, along with a big breath of air, almost inhaling it so that we could let it sit in our mouths. The cupping method (as opposed to taking a normal sip) creates coffee 'vapour', which activates the connection between smell and taste and enhances the tasting process. The two coffees we tries were: the classic House Coffee, which has dark, chocolaty flavours and Trust, an interesting coffee with subtle, delicate flavours. Adam liked the Trust most, whilst everyone else preferred the House.
After this we had a go at making coffees and pouring latte art. Whilst this wasn't competitive, Daisy was the best at this! (Perhaps as a result of her experience as an ex barista…)