Architecture transcends history, society and culture. It is there as an art, a technology and a blood line for day-to-day life.
With over half of the world's population living in urban areas it's quite evident that the built environment is very important to all of us. Becoming an architect offers more than just a title. It gives you a set of skills you'll use to positively influence the effect that human-made spaces have on your friends, family and the wider world.
Because of this, the educational journey to becoming an architect, as the Royal Institute of British Architects (RIBA) puts it, will 'probably combine inspiration, perspiration, frustration and elation in equal amounts'. Architecture is an industry that has a place for many people from many walks of life.
Getting started
The conventual route through higher education to become a qualified architect would see a student leave school/college with at least 5 GCSE's and 2 A levels. It's a bit of myth that all architectural students have A's in physics and maths. Although this may help, architecture is a blend of different types of academia and therefore universities will accept a range of studies. It is advisable, if you intend to go straight into a university degree after A levels, that you contact your universities of choice and see if they have any particular requirements. Do not be put off if they do – it might be they are actually the wrong university for you! There are over 50 RIBA validated schools in the UK which offer a variety of different learning programmes so there will likely be one that works for you.
Length of time
The shortest time it can take to become a qualified architect is 7 years. This is broken down into 3 educational parts (Parts 1, 2 and 3) and a minimum of 24 months in practice. Often the journey can take longer as either students become interested in the placement that they are in, wish to save money for the next university course, get involved in other work experience, travel, volunteering or just take some time out.
Feeling inspired by what you do is key to whatever job you have. And using your time both in and out of university to further your passion will make a more compelling learning curve.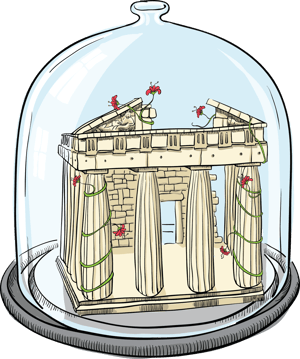 Part 1
The undergraduate degree is 3 or 4 years full time. Any course will aim to provide the foundations to your future architecture career. The basis of this will create an understanding of the 'History and Theory 'of architecture and how lessons learnt from the past are still relevant today. You'll explore form, function, communication, design programmes, model making, team work, crits and much more at this stage. It's likely you'll go on outings from the university to put your study work into practice. You'll be carrying out a number of design projects, often on real sites with real considerations and constraints. All this means you'll be able to ground the overview of architecture you are being taught into real life scenarios.
Part 1 is one of the most free-thinking and exciting times for a young designer. It can be overwhelming understanding how deeply architecture links into how every part of how the world works. However, the excitement of wanting to know more sees students progress forwards right to the end of the degree.
Year out/time out
After the first degree is finished it is time to get some paid practical experience or take some time out. For most, it will be powering on with the process and this will mean working in a professional environment. Joining an architects' practice brings together the ideas learnt and helps you to better understand how theory can be put into practice. All students will need to collate their experiences through the PEDR website, be monitored by a Professional Studies Advisor (PSA) and have an employment mentor from the practice they work at.
The size of and variety of work that a practice has will change your experience at this point. Just remember all experience is good experience and a variety will help you become a more well-rounded architect in the future.
Part 2
Once again, Part 2 degrees vary from school to school. It's worth taking time to look at different courses to find one that's right for you. It's not necessary to return to the university where you carried out your Part 1. If you didn't get on with your Part 1 course or over the year out you became interested in certain aspects of architecture or want to focus on skills you have naturally developed, there may be another university that's more for you.
A variety of degrees come out of Part 2, depending on where you study – BArch, Diploma and MArch. These awards come after 2 additional years full time at university. This level of degree sees a more enhanced level of architectural learning and gleaning of knowledge. You'll learn lessons in design, technology, employability and sustainability as well as the professional practise. It 's likely that you'll undertake several design projects from the macro (large scale) to the micro (small scale). Each will look to explore skills needed for design which you may not have come across previously.
Year out/time out take 2
To qualify as an architect you'll then need to accrue 24 months experience to sit the Part 3 examination. Often this can mean that after Part 2 you're working in practice for over a year to gain the experience needed. Speaking with architects in your practice will help you gain a better understanding of what being a qualified architect is like and also will help by letting you shadow on projects that you may not be ready to take on yourself. Try to get involved in as much of the RIBA work stages, on as many different projects as you can. This will help you in the future more than you can imagine.
It's likely that site experience, practice, management and law will all come into play now. This is all part of the curricular for the Part 3 and something you should push for in the office you're working in.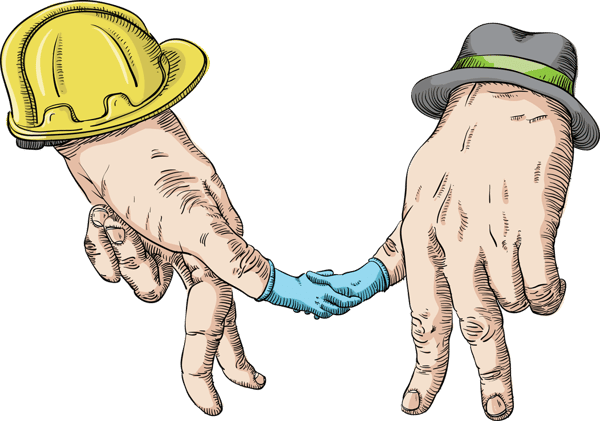 Part 3
As with the previous degrees, Part 3 courses vary from university to university. Read up on how each course is run and what it entails. Find a course to enrol on that fits your learning style, whether you work better being taught in structured lectures or find it easier to read around the subject. Either way, the courses at this stage will be heavily book-based allowing you to navigate around the side of architecture that is less talked about. These topics are about practice, management and law. If you're looking to go out by yourself and start a new practice, or be an intrinsic part of one that is already set up, understanding how these elements work is key.
To complete the Part 3 there are some standard undertakings to obtain before the final oral exam can take place. These include:
24 months of recorded practical experience showing a breadth of experience across all the RIBA work stages
Professional CV and careers evaluations giving a record through both your educational and professional background
A case study report on one of the projects you have worked on
Written examination. Depending on the university you go to will depend on the amount and types of written examination
Qualification
Once you're undertaking and gaining Parts 1, 2 and 3 qualifications you can register as an architect with the ARB (Architects Registration Board). Once you're on the registered board you can call yourself, and use the term, Architect. Further to this, you can also become a member of the RIBA (Royal Institute of British Architects), giving you access to a wide range of services and benefits. The title Architect is protected by law so making sure the final steps are in place is worthwhile. It could mean the difference between winning and losing a job.
In a nut shell that is 7 years of hard work wrapped up in 1000 words! It's quite a journey but one that comes with great achievement when being awarded the title of an Architect. But for all architects, the educational route is only the beginning...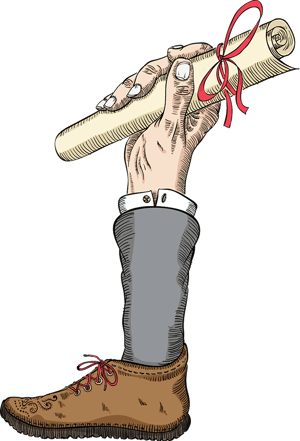 Take a look at our projects to see where things can go from here...