MEET THE TEAM
From the moment you first walk into our offices, you'll be working with a flexible, energetic team who value both you and your space.
Jonathan Barattini – Design Director
Amelia Bush – Architectural Assistant
"Architecture is the perfect combination of creativity and logic. I see buildings as works of art that provide function for those inhabiting them.
Currently completing my Part I studies in Architecture at Falmouth University, whilst working part-time at Märraum, my projects often explore detail with an environmental focus. A recent project introduced multi-generational living, looking into the ideas of biophilic design and creating environments that enhance health and well-being.
At Märraum I am gaining experience of early design stages of a project through to planning applications and, as a new member of the team, I am keen to learn more about the industry.
Outside of architecture, I have a passion for the natural world. Being lucky enough to live close to the sea I enjoy running the coast path, even if it is a bit hilly!"
Nick Cattaneo – Senior Architectural Technician
"For me, it's all about the detail, be it on a modern contemporary building, a historic building or the lines of an Italian sports car. For almost 40 years now, I've been working in architecture – from large multi-disciplinary architectural offices, to small specialist practices, applying my technical skills to everything from prestigious listed buildings, to bespoke housing, barn conversions to commercial and industrial projects.
I love surveying a building, working out how it was built and how it may have evolved, from first stepping into a property right through to pressing the print button on the final drawing, it gives me a buzz.
Now I'm working as part of the Märraum team, applying my hand to measured building surveys, detailed technical drawings and everything in-between. Being part of the team is really exciting, especially the way technology has been embraced – it's a really progressive company.
Outside of work you'll usually find me on, in or by the ocean, it's my playground. I love the Cornish coast, stand-up paddleboard racing, surfing and exploring. I'm also a self-confessed petrol head and a dedicated family man."
Peta Hawkins – Office Manager
BA (Hons) Interior Architecture
"Architecture is where my passion lies. I've been brought up in and around project houses and have always loved the excitement of a new space.
I gained a BA (Hons) in Interior Architecture at university and worked within the industry for a short time after I graduated. But I soon realised that my soul needed to take a break and find freedom which I found through travel.
After living in Broome, Western Australia for four years, I found my way back to the UK and transitioned to life on the Cornish coast.
Being the office manager at Märraum means I get involved in almost everything that goes on behind the scenes. I enjoy supporting my team and the business on a daily basis and getting things done. Working alongside inspirational people makes my daily commute, albeit a stroll down the hill, more of a revival of my creative juices than if I was headed to just any old workplace.
In my free time I enjoy playing mum, exploring the outdoors, renovating our home and living life to the full with adventures, fun and games."
Oliver Kellett – Senior Architectural Technologist
MCIAT, Chartered Architectural Technologist
"Perspective, space, light, shadow, colour and form, I've always been interested in how these elements affect us humans. So, considering each of them when creating a building or transforming a space into something more exciting is really rewarding.
I studied a degree in illustration at Falmouth University, and after looked for a hands-on practical job. This led me to working on building sites, which taught me how buildings were constructed from the ground up. I completed my qualifications in carpentry and joinery and served an apprenticeship. I then moved on to concentrate on architectural technology and joined Märraum in 2017. At Märraum I help bring everything together with 3D architectural software, drawing up plans for buildings – it's a great way to visualise a space. I love the way the industry is evolving with the influence of technology like Virtual Reality and laser scanners for surveys. This, combined with an emphasis on sustainable building methods, is a really exciting and creative place to be, and I see architectural practices as being very much at the forefront of a greener, fresher world.
Beyond architecture, I love to travel. I've hitchhiked from the UK to Tajikistan overland, and Chile to Colombia. Whilst the landscapes are incredible and each country has its own uniqueness, it's the characters, kindness and generosity of people that's the interesting bit – it's something money can't buy."
FdSc Sustainable Construction
"I'm deeply influenced by design that's not only aesthetically pleasing, but also considers the way a building is used. I really respect designs that consider how people move through a building – combining logic and reason. Where not an inch of space is wasted. Finding a better use of space and the value it can bring? Now that's sustainable architecture.
Outside work I like to spend time with friends and family and kick back with walks, food and drink. People are really important to me and that translates back into my professional approach because I'm genuinely passionate about designing homes that enable people to live better lives.
I love the puzzle that every new client and building brings. I love looking at a floor plan and seeing what spaces need to connect to other spaces, figuring out how to maximise light and views and working to briefs that enhance how people use their space. I'm a problem-solver and I'm not afraid of trying something different. And there's nothing better than seeing the joy on a client's face when they see and experience their new home. "
Molly McIlveen – Architect
BA (Hons) Fine Art
"Creating a culture where people matter and want to work – that's what I really care about. That and moving forwards, striving to improve, getting things done.
Studying a Fine Art degree I had to be completely self-motivated – there's no right or wrong and it's up to you which route you choose. That was definitely good training for the focus you need to run a business. From HR and policies to marketing, finances and implementing new CRM systems, I'm responsible for pretty much everything outside of our project-work. So it may sound like a cliché, but no two days are ever the same.
Living through two home renovation projects myself definitely helps me to empathise with our clients on both a financial and a personal level. I know how it feels to have a child who's just learning to walk living through a building project — and I know the budgetary strains of a project from going through that first-hand. I also experience the difference that great design makes to my life every day, and that's something I'm always grateful for."
Sam Tumbridge – Architectural Technician
BSc (Hons) Architectural Design and Technology
"Clean, contemporary architecture excites me; design that brings in a sense of the outdoors, creating an experience that can be enjoyed every day.
I'm originally from Cornwall, and studied Architectural Design and Technology at Cardiff Metropolitan, graduating with a high commendation from CIAT and course awards for sustainable design.
I love solving problems - and the possibilities of 3D design and BIM (Building Information Modelling) is a real revolution in the architecture and construction industry, allowing for more creative solutions. It's great to be a part of a team at the forefront of using these technologies to efficiently design and construct spaces that really work for our clients.
Now it's great to be back in Cornwall, putting my learning into practice at Märraum. I'm also a big foodie and this corner of the UK is certainly a great place to be for that. I also enjoy football, surfing, cycling and yoga and the culture at work really allows me to pursue these passions to the full — work hard, play hard!"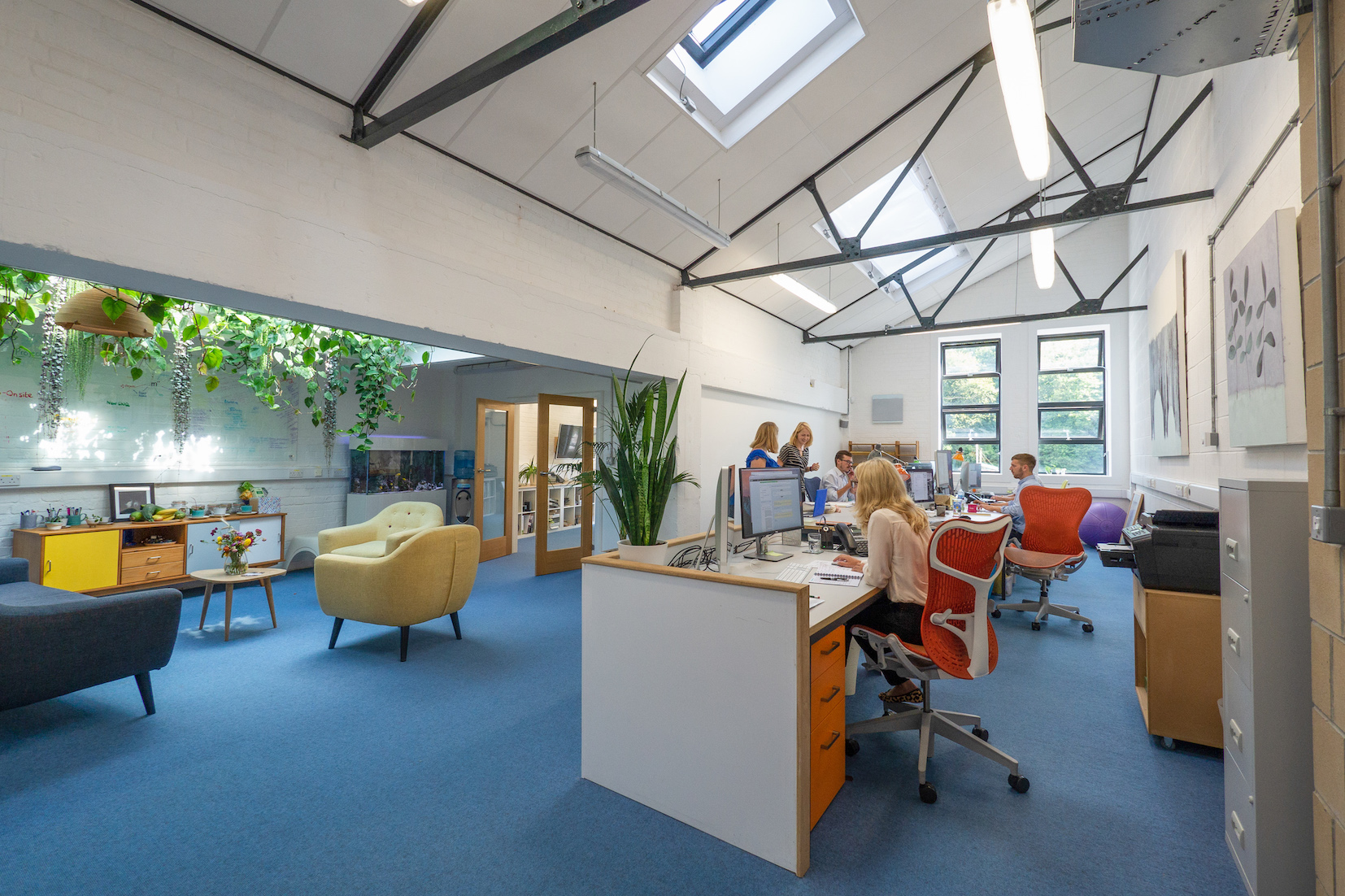 THE STORY OF SPACE
Designing a house or workspace is about building on the best aspects of space and linking them together. And because this talent runs through our veins, the same had to be true of our name – weaving playfully together sounds and meaning to create something entirely new.
It starts with the Märchen, German folktales traded from one village to the next, kept alive and thriving by word of mouth. These living stories reflect how we put your story together. Through each step in this process, we're adding another chapter to your tale, to give you a deeper level of experience. So wherever we build, whoever we build for, your space becomes part of a greater story. A story where location, surroundings and landscape become key characters within it – setting the stage for your own Märchen to play out.
Raum in German means 'space' – but for us, the name goes further than that. A building is much more than the walls around you, or the roof over your head. Space plays a vital part in the fabric of your day-to-day, and even the environment beyond it. We're bridging these together, drawing out the best of space to create builds that mean more to you and the landscape around them.
As coincidence would have it, Mär also sounds like the German for sea, from which we gain inspiration everyday with our office right on the waterfront. And because it also echoes the German word for 'more', you can be sure that we're elevating your experience at every turn.