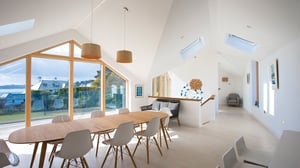 Seeing clearly
Elevating the views from this contemporary bespoke build
WELCOME TO MARRAUM
From the glimmer of an idea to the stroke of a pencil, the first turn of a door handle to the flickering of a smile across a face, at Marraum we bring more to your space – and take your story beyond its walls.
And we begin with you. Because at the heart of each architecture project – studio spaces, private loft conversions, commercial builds or building that dream home – are the people who use it.
They're the yawns that stretch to eye-widening views in the morning. They're the feet feeling cool concrete underfoot. They're the eyes looking for inspiration at their desks. And the shoulders that hunker down in the evening. These are the people whose surroundings bring more to each and every experience.
With years of architecture and design experience in both Cornwall and further afield – paired with aesthetic drive, strong ethics and constant curiosity – we know how to make space work harder for you.So from beginning, middle and end – discover how you can bring your own story of space to life.
Tim and Sarah had visited the same Cornish seaside spot many times over the years. So when they spotted a bungalow up for sale in the area, they just knew they had to have it. Their vision however, did not include the bungalow itself – so after knocking it down, we were brought in to help design a distinct, original and breathtaking family home, from the ground up.
Location:
St Mawes, Cornwall
Contractor: Landstone Construction
THE BRIEF
With a from-scratch approach, we knew that there was huge potential to create a building that could really make an impression.
The couple knew it too, which is why they entrusted us to come up with plans that would make the most of the light, space and position, with a contemporary and unusual build reflecting their keen passion for design.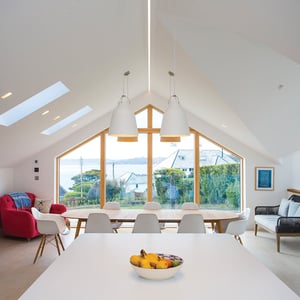 THE INTERPRETATION
Located in a quaint seaside town that's a real stickler for change (and rightly so), we needed to be savvy and sensitive with our building designs, while still inspiring awe in their application.
With blue Atlantic waters, Trevone Lighthouse, and Pendennis Castle lying in front of the proposed property, we knew we had to make the most of the views. However, with another home sitting slap bang in the middle of the line of sight we had a challenge on our hands. Our team got together to sympathetically design a second storey to the building, which was bought to life through Landstone's careful and considerate attention to detail throughout the build stage. Through clever design, strategically placed windows, and cranking the corners of the building inwards, we engineered it so that the house that obscured part of the view in front never sat in the central focus line from any point inside the building. Wide aspect windows, alongside an intricately designed roof, helped to draw in and capture more light in the upper storey. This created a lofty and expansive space, while providing minimal intrusion to the surrounding dwellings – no mean feat.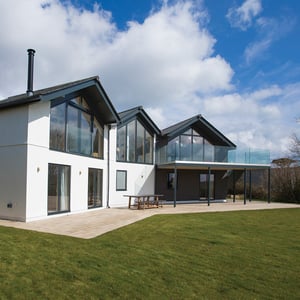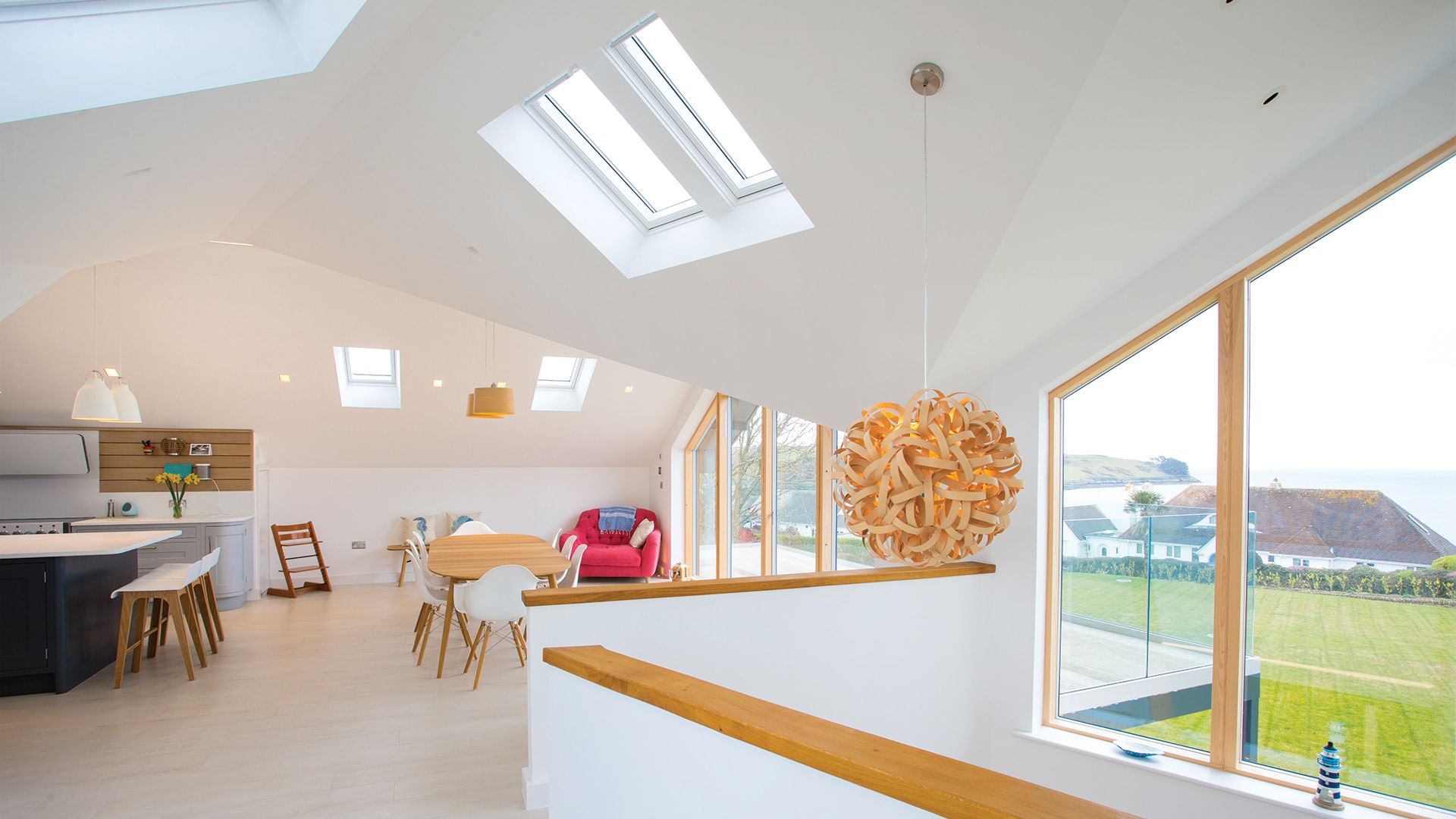 "This was the first project where we introduced virtual reality into our practice - a complete game changer for us and our clients!"
Adam
TOUCH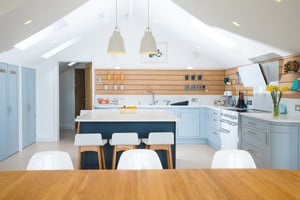 TOUCH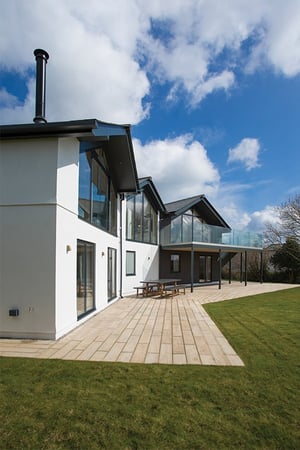 TOUCH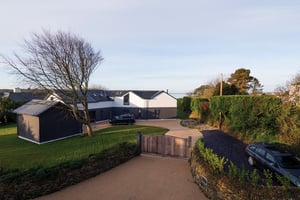 TOUCH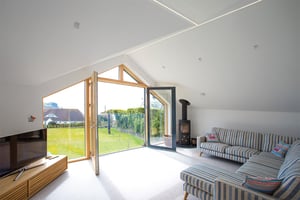 TOUCH
THE OUTCOME
Not all new builds are created equal – and this one really is a league beyond.
Stepping through the door to the cavernous atrium, and climbing up the stairs to experience a tapered roof that resembles a folded aeroplane; this new build is already bursting with character. It's the perfect property for Tim and Sarah to use as their family home.