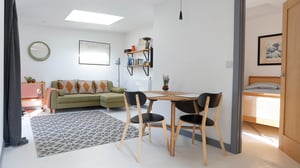 Sliver Linings
Finally finding a house and turning it into a home
WELCOME TO MARRAUM
From the glimmer of an idea to the stroke of a pencil, the first turn of a door handle to the flickering of a smile across a face, at Marraum we bring more to your space – and take your story beyond its walls.
And we begin with you. Because at the heart of each architecture project – studio spaces, private loft conversions, commercial builds or building that dream home – are the people who use it.
They're the yawns that stretch to eye-widening views in the morning. They're the feet feeling cool concrete underfoot. They're the eyes looking for inspiration at their desks. And the shoulders that hunker down in the evening. These are the people whose surroundings bring more to each and every experience.
With years of architecture and design experience in both Cornwall and further afield – paired with aesthetic drive, strong ethics and constant curiosity – we know how to make space work harder for you.So from beginning, middle and end – discover how you can bring your own story of space to life.
The house hunting process can be a precarious one – something Alison and Bob know all too well. But with perseverance, positivity and new perspectives, they've finally made a house a home, with help from the Marraum team.
Type: Garage conversion
Location: Falmouth, Cornwall
Status: Complete
Contractor: Shepherd Contracting
THE BRIEF
Having found their ideal plot of land, Alison and Bob worked with us to put in their planning application for a full new build, and had it accepted. Everyone was set to get going, when the seller dropped out at the last minute – taking us all back to square one.
Coming full circle with a new and completely different project, however, they would see a successful and imaginative outcome. We enjoyed working with them again, creating a transformation of a very different kind.
We were thrilled when Alison and Bob got in touch to say they'd found a new property, and were looking for our design services once more. No longer a new build project, they wanted to convert a damp, dingy and cluttered double garage into a bright self-contained annexe for family and friends to stay in.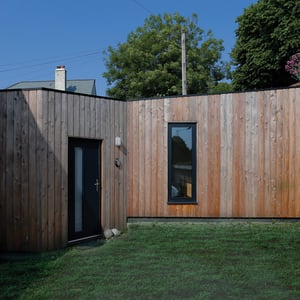 THE INTERPRETATION
We went back to the drawing board, working closely with Alison and Bob to design a double bedroomed guest annexe that suited their style and needs. The vision was to create a light, interesting and dynamic space that was strikingly modern, while complementing the character of the existing period property and the location's sensitive conservation area. The second planning application went in and was approved with no snags. It was finally time for the build to begin, with the contemporary side extension.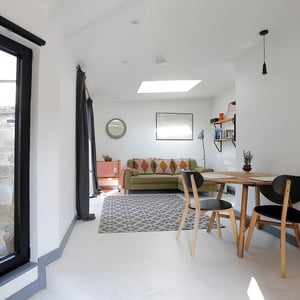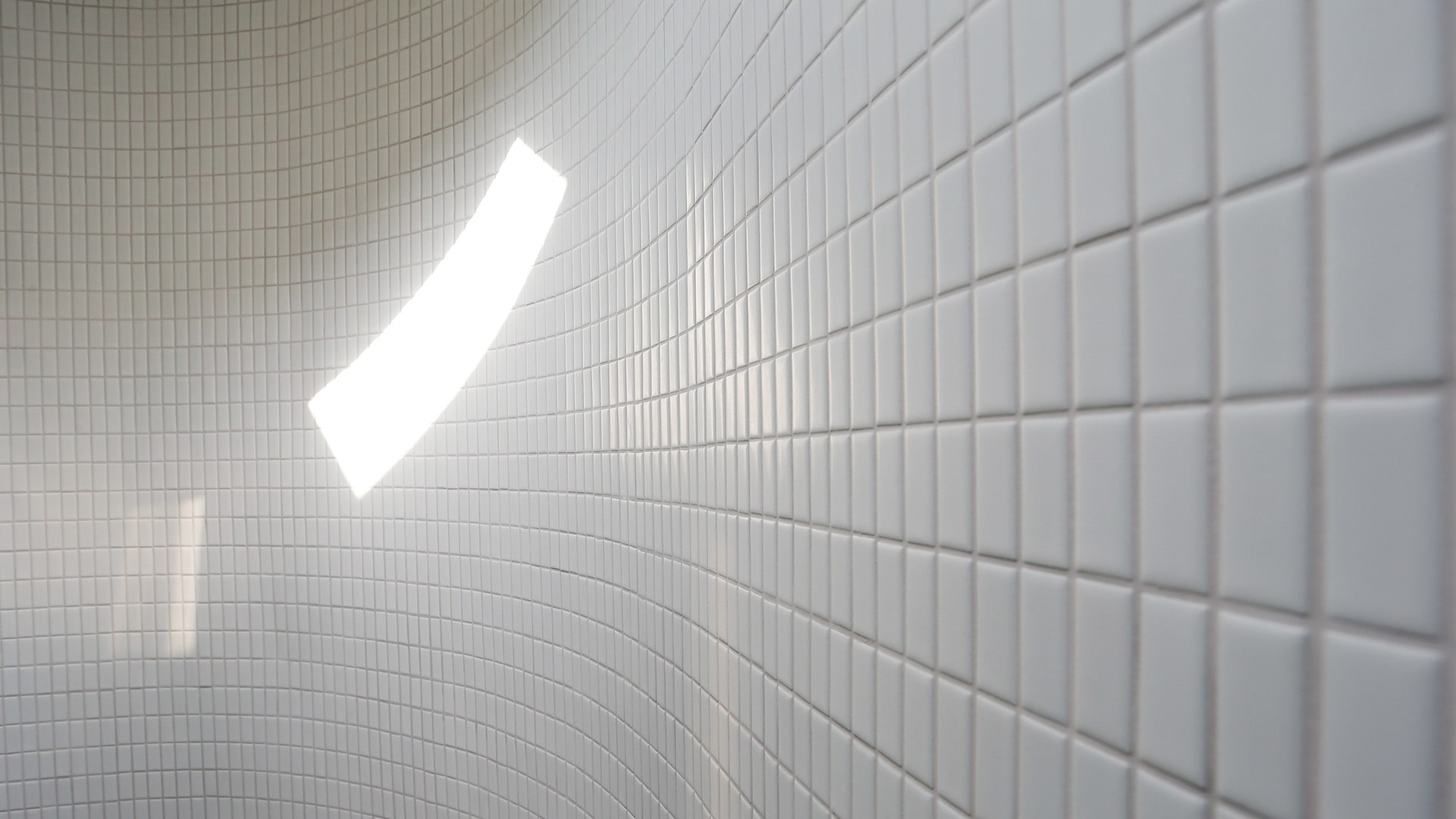 "Adam and his colleagues are a really friendly bunch, we were always welcomed to their office space with a good, strong coffee! They responded to queries and feedback quickly and we really enjoyed the process of working with them, feeling engaged throughout. We love the design and extra living space for our family home."
Alison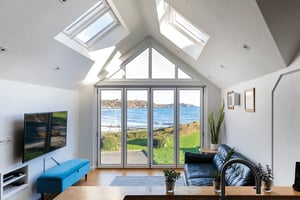 TOUCH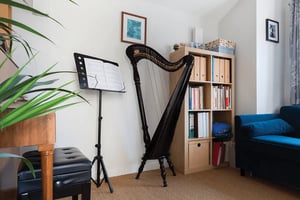 TOUCH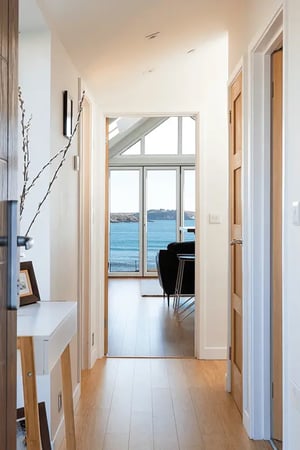 TOUCH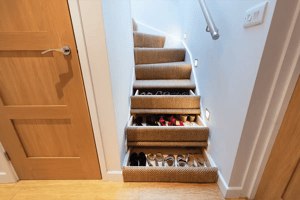 TOUCH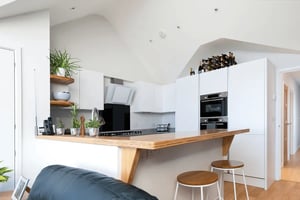 TOUCH
THE OUTCOME
A new build design may have been scaled back to a garage conversion, but what a conversion it is. The annexe's dark days are a distant memory; balancing light with carefully positioned windows and roof lights has given the space a new lease of life. Its white painted concrete floors, white walls, white tiles, and light kitchen materials are nicely balanced with textiles, pictures and furnishing that have created a light yet cosy space.And with a luxurious en-suite, a kitchenette and a living area that leads to an evening sun-soaked private deck, guests are sure to have a serene stay.