Health and Safety is one of the most important aspects of construction, but many people don't understand why it's so vital. Working in the construction industry means being surrounded by potential hazards, so knowing about it can prevent accidents and injuries in the workplace. The Health and Safety Executive report shows that the construction industry is the number one place for workplace accidents. Here's everything you need to know.
Qualifications keep others safe
It is highly recommended that individuals working in construction should equip themselves with health and safety qualifications. Not only do they help you better understand your role, but you'll gain awareness of how your actions can affect others. One of the best qualifications is the NEBOSH certification as it gives you a broad knowledge of health and safety and keeps you up to date with the latest legislations. The ability to identify potential risks is a skill all employers look for when hiring team members.
Nowadays, many companies within the construction industry ask for NEBOSH certificates as a prerequisite to the job, so it's very beneficial to get qualified.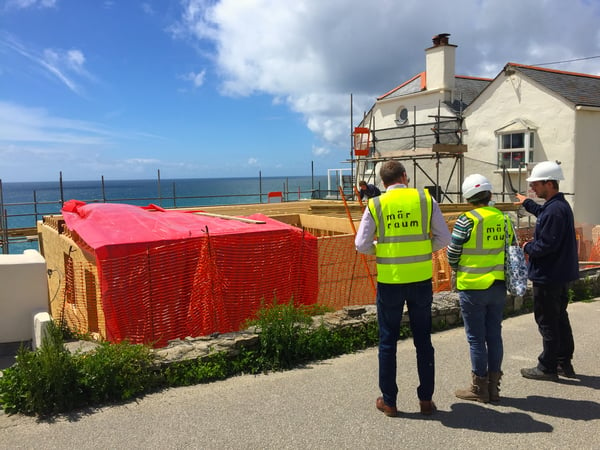 Know your responsibilities
Health and safety isn't up to one person – it's a team effort. Every member of your team, from senior management to employees of all levels need to promote health and safety in the workplace to eliminate potential risks.
Employers should make sure that:
The working environment is safe
All equipment is safe to use and is used according to guidelines
Regular training is accessible to all team members
Materials are stored, handled and transported safely
There are clear smoking, drugs and alcohol policies
Fire escape routes are accessible at all times
They maintain clear communication across the company
There is an allocated individual to oversee health and safety, including administering emergency first aid at work
Employees should make sure:
They follow all guidelines and act responsibly
They consider how their actions may affect others
All health and safety risks are reported to management
They stay up to date with company policies and pay attention during training
They ask for help if they're struggling to promote health and safety
Health and Safety On Site
There are so many risks on construction sites, but recognising them can prevent accidents from happening.
Movement on sites is common, especially as the project progresses. Barriers and ground guards can help keep people safe.
Harmful materials such as asbestos and paint account for severe illnesses among construction workers every year, but proper management can eliminate the risks.
Some projects require working from a height, which can cause falls and fatal injuries. However, risk assessments and education help to protect workers.
Electricity is responsible for twice as many deaths in construction than other industries, especially when the workers don't have electrical qualifications.
Manual Handling in construction involves picking up and moving heavy items. Proper lifting training is usually enough to eliminate the risks.
Combustible materials should be stored safely and fire exits must be accessible at all times.
It's also important to remember that when working on a residential property, the clients should be kept safe from potential hazards. They should know where they can go, and which areas to avoid.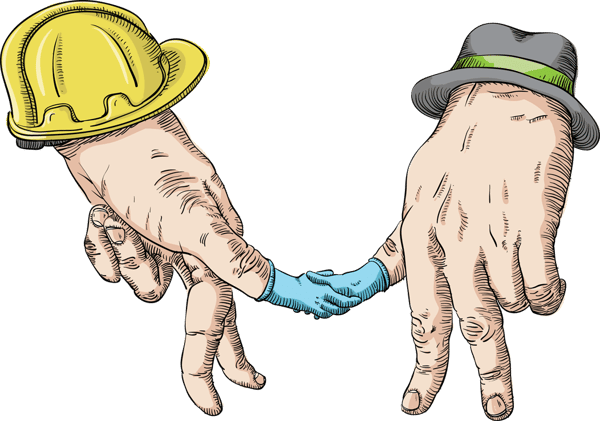 The Hierarchy of Controls
One of the most effective ways to manage and eliminate risks is by using the hierarchy of control. The five-step process enables construction workers to identify risks and remove them before they become a severe threat.
Eliminate the risk by removing it before any damage occurs.
Substitute the hazard for safer ways of working. For example, if there are materials that are unsafe, use safer materials instead.
Remove people from the hazard to protect them and reduce potential illnesses. A classic example is when asbestos is present in a building. Construction workers are removed from the project until licensed professionals deal with the hazard.
Administrative controls should be in place to eliminate the risks.
Protect yourself and others with suitable PPE.
Know Your Role
Health and Safety is a never-ending learning process, but it's essential for design and construction. Every member of the team should work in collaboration to ensure team members are protected against all hazards. Designers have to think about potential risks when they're drawing up plans and advise the on-site team about how to handle them appropriately.
You can support others by improving your knowledge of health and safety to recognise potential hazards. Stay up to date with your company guidelines, interact with training and don't be afraid to seek advice from your companies designated health and safety officer.
Ruby Clarkson is a freelance writer who specialises in energy efficiency, art and design, architectural history and anything in between.