The inside aesthetic of your home is just as important as the exterior – and focusing on interior features often provides increased functional living purposes too.
If you're thinking about a remodel of your home, then you can choose to either redecorate alone or use the services of an architect to transform your interior. Find out some of the reasons bringing a professional onboard can enhance your project, and why the investment may be worth it for you:
Create light and space
Go beyond a simple redecoration and transform your home with the help of an architect's keen eye. An experienced architect will be able to use your home's existing features to advantage – or incorporate entirely new ones – to create a lighter, airier space that will be barely recognisable from your home before. Skylights, new openings, and clever storage are just some of the ways an architect can create light and the appearance of additional space.
Find a new purpose for unused spaces
Do you have an attic with no use? Is your spare room underused? Are there areas of your home that aren't fulfilling their potential? An architect is experienced at getting the most from every inch of your building – transforming your property and making full use of its capabilities.
Reduce energy consumption
Incorporating environment-led interior design features, such as maximising light, retaining heat, and utilising renewable energy sources, will mean that your home becomes friendlier to both the planet and your pocket.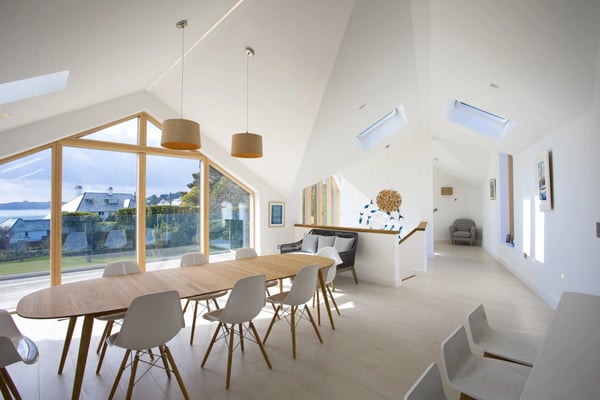 Update your home systems
Improve your living experience with state-of-the-art home systems. Smart technology can enhance everything, from entertainment to daily tasks, and an architect will know the best way to integrate these seamlessly with minimum disruption to aesthetics.
Rediscover your home's natural features
Celebrate the rich heritage of your property with the help of an architect. From revealing beams to reinstating original features or sourcing materials in keeping with the building's character, an experienced architect can help you appreciate the full beauty of your building's interior and rediscover some of its forgotten features.
Reimagine your home interior today
If you want to breathe life back into your home, then our architectural design services can help. To find out more about how our services can reimagine your interior, then get in touch with our team today and discover how we can turn your ideas into reality