The Construction Design Management (CDM) Regulations 2015 are now the main set of regulations for integrating and managing health, safety and welfare on a construction project.
The HSE states that poor planning of works at the design stage has resulted in half the occupational accidents occurring on construction sites. They say that the construction industry 'remains one of the highest risk industries sectors in which to work – with unacceptable standards particularly on smaller sites.'
Who's involved?
Virtually everyone involved in a construction project has legal duties under CDM 2015. There are six main duty holders who have roles and responsibilities that they must comply with 'as far as practicable'. These are:
Client
Principle contractor
Principle designer
Designer
Contractor
Worker
What types of projects are affected by CDM?
The legislation applies to the whole construction process on all construction projects, from concept to completion. CDM therefore applies to all building and construction work, including:
New builds
Demolition
Refurbishment
Extensions
Repair and maintenance
How does it work?
There are five key stages to securing construction health and safety:
Managing the risks by applying the general principles of prevention.
Appointing the right people and organisations at the right time.
Making sure everyone has the information, instruction, training and supervision they need to carry out their jobs in a way that secures health and safety.
Duty holders cooperating and communicating with each other and coordinating their work.
Consulting workers and engaging with them to promote and develop effective measures to secure health, safety and welfare.
Please click here to find more detailed information on duty holders' roles and responsibilities.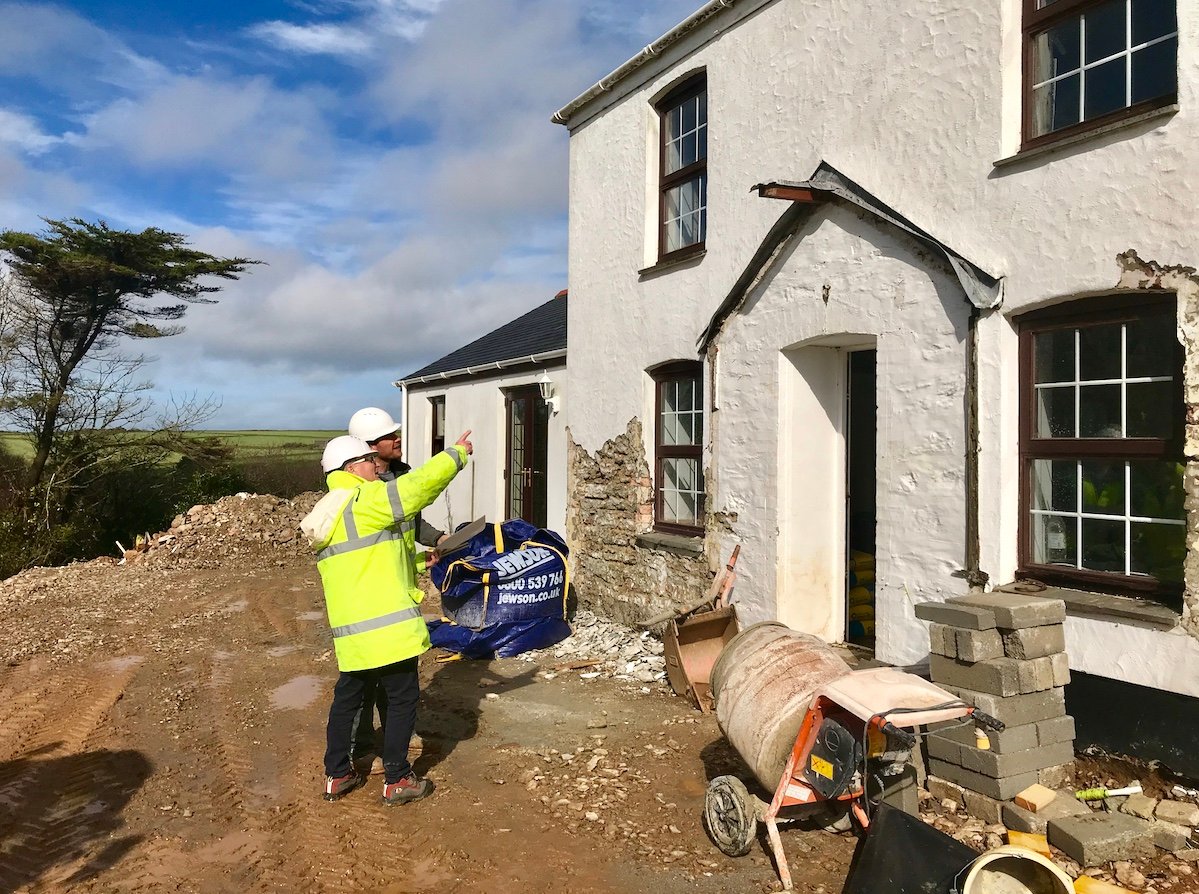 What type of client am I?
A client is anyone for whom a construction project is carried out. There are two types of client:
Commercial - Organisations or individuals for whom a construction project is carried out in connection with a business, whether the business operates for profit or not.
Domestic- For whom a construction project is carried out which is not done in connection with a business. Domestic clients' duties are usually passed on to other duty holders.
Why are clients involved in CDM?
The client has major influence over the way a project is procured and managed. Regardless of the size of the project, the client has contractual control, appoints designers and contractors, and determines the money, time and other resources available.
What must a commercial client do?
The regulations apply in full to commercial clients. If the commercial client is not an expert in the construction process then they're not required to take an active role in managing the work, however they must make suitable arrangements for managing the project in a way that manages health and safety risks.
Where there is more than one contractor working on a project at any time, the client must appoint in writing:
A designer with control over the pre-construction phase as Principal Designer (PD) and
A contractor as Principal Contractor (PC)
For further information refer to the HSE website.
What must a domestic client do?
Domestic client duties can be carried out by:
The contractor (for a project where there is only one contractor) or
The principal contractor (for a project where there is more than one contractor)
Alternatively, if they wish, a domestic client has the flexibility of agreeing (in writing) with their designer that the designer coordinates and manages the project, rather than this role automatically passing to the principal contractor. Where no such agreement is made, the principal contractor will automatically take over the project management responsibilities.
What does a principal designer do?
Principal designers manage the health and safety during the pre-construction phase.
Principal designers must:
Plan, manage and monitor health and safety in the pre-construction phase of a project.
Work with other duty holders to eliminate any foreseeable health and safety risks, or if this is not possible, look for ways of reducing or controlling the risks.
Encourage communication and cooperation with everyone involved.
Liaise with the principal contractor, informing them of any risks that need to be controlled during construction.
We're happy to discuss how Marraum can manage the needs and requirements of the CDM legislation on your behalf – so you don't have to worry.
Keen to arrange a meeting? Please get in touch and we'll get back to you.