As a practice, we won't initially meet you on site. That's because we've seen that it's better to invite you, as prospective client, into our house first.
We therefore start of by inviting you into our office to discuss your project. We do this for a number of reasons:
choosing an architect is stepping into a fairly long professional relationship. So making sure they're right for you should be one of the highest priorities at this point. By coming into our office you can meet our team, see how we work and take a glimpse behind the scenes.

we work in one of the fantastic offices within Jubilee Warehouse in Penryn. It has a lot of the characteristics that we try to bring to all our projects such as a connection to the outdoors; light and airy, multifunctional spaces; attention to the right materials; etc.

one of the unique aspects we bring to each project is Virtual Reality (VR). The capabilities of this technology for your project can only be really understood by stepping inside it and walking around - find out more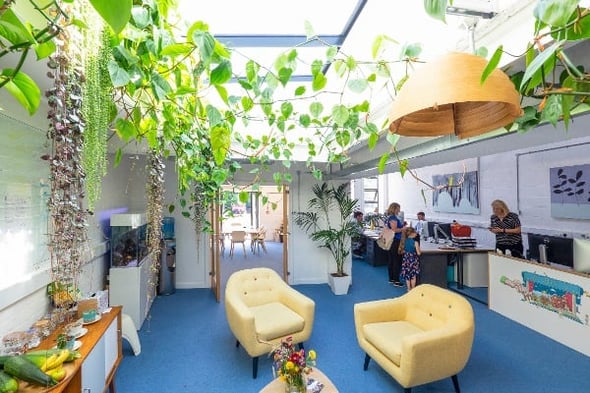 Our office door is always open, and we do get drop ins but to make your time and ours most constructive we ask that you ring ahead. This allows us, to take a couple of key details and one of our team will carry out some initial background research prior to discussing your project. Much of the detail we need about your site at this first stage, we can find out online using a suite of tools including Google Earth, Rightmove, planning portals etc.
At your initial meeting we'll run through the process, costs and answer any questions you have.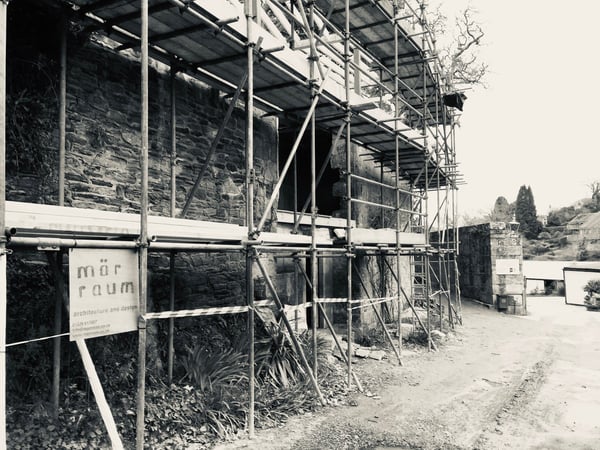 Once you've signed us up, we'll then visit your site and undertake the survey. And then the process really begins...
If you'd like to get in touch to arrange an initial meeting please get in touch and we'll book you in.