This year has been both stimulating and rewarding for Marraum. It's hard to believe that we spent the first 3 months of 2021 working from home, but over the course of the year our team has gradually returned to the practice – with nearly everyone (until recently!) once again working from our waterside offices.
We've also welcomed a couple of new faces to the team, and there's a great sense of collaboration throughout Marraum that is sure to stand us in good stead moving into 2022.
What have we been up to this year?
Despite the ongoing challenges presented by COVID, 2021 has been a standout year, filled with notable highs and team achievements. Here's a wrap-up of some of the exciting things we've been up to:
We've worked with some fantastic clients on inspiring projects
As our reach and influence as a Cornwall-based architecture practice grows, 2021 has seen us work on projects far and wide.
Some highlights include the completion of The Eco Patch at Brannel School and finishing an inspiring family home in Falmouth that deftly balances its use of space.
We've also had the pleasure of exploring some forward-thinking indoor and outdoor living options with clients as a reaction to the past 2 years – as we've all re-evaluated what's really important in a home.
2021 has been a year that presented the opportunity for development - this led us to enhance our processes and output, from both a client-facing and internal perspective.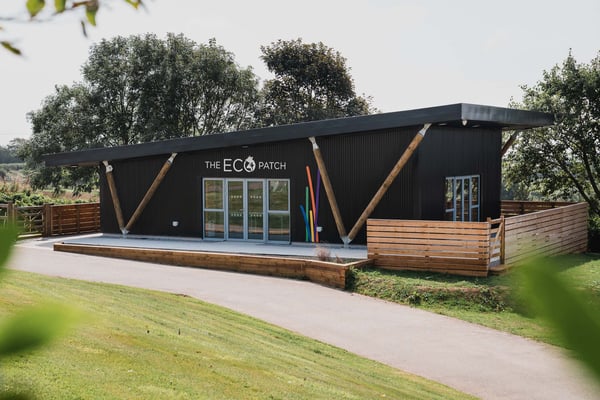 Our team has grown and achieved individual success
Earlier this year we sadly said goodbye to Julian, but have also welcomed 2 new architects – Jonathan and Molly – to the team. They've brought with them a wealth of experience and new perspective and it's great to have them on the Marraum team.
Jonathan has joined as our design director and is passionate about helping our clients foster spaces that harmonise with the natural world. Molly comes on as a project architect and brings a desire and a skill for designing spaces that have a positive impact on their environment.
We also celebrated Oli – our senior architectural technologist – achieving his MCIAT, which means he is now a chartered architectural technologist. Meanwhile, Amelia, our architectural assistant, completed her BA in Architecture from Falmouth University.
We've been fortunate enough to have several team days including a wet, windy and socially distanced BBQ, a sea watch and stroll around the St Agnes headland, a Green Hour trip to see Bodmin's recycling facility and some training with Seaquest Southwest.
Partnering with Seaquest Southwest
This year, we teamed up with Cornwall Wildlife Trust as a Wilder Business Supporter. We are directly supporting the work of Seaquest Southwest by giving a percentage of our turnover each year to assist their work with marine wildlife conservation.
Seaquest Southwest is an exciting project designed to engage people with the marine environment, collecting data to better understand and maintain marine wildlife. The Marraum team has been trained to carry out sea watches and we're looking forward to getting out on the coast again in 2022 for some more spotting!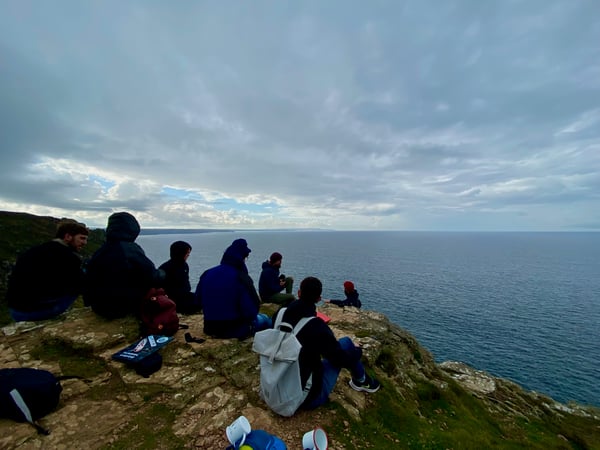 Our technology suite has improved further
We remain resolute as ever to position ourselves at the forefront of how we design and present projects to clients in a way that is easy understand. To achieve this, we've further improved our virtual reality facilities at Marraum to offer clients the best possible experience.
As a testament to our forward-thinking in this regard, we've had the pleasure of working with HTC VIVE, to test their latest VR headset.
This year has seen us achieve greater recognition for our implementation of VR in our client-facing processes, and one of our proudest milestones was being invited to participate in a Dezeen presentation about how video gaming engines are transforming architecture.
What next for Marraum in 2022?
2021 has been a great year all-round and we're immensely proud of what the team has accomplished. 2022 looks set to be another busy, rewarding year for us; we already have the first half of our projects signed up and ready to go in the new year, so stay tuned to see how these develop.
We'll also be rebranding and refining our style over the course of the year, which started with the launch of our new logo last week. We're excited to see where we are this time next year and can't wait for the journey that 2022 promises to be.