When looking for an architect to start a new project, it can be tempting to put convenience and a quick turnaround at the top of your criteria. Creating a space that meets all your needs and matches your vision should always remain the priority, and finding the architects that will help achieve this on time and within budget is an important step in the process.
That's why it's important to take the time to ensure you're partnering with the right architecture practice. Here, we'll discuss the benefits of waiting for your dream practice to become available, and why this is always better than going with a second choice.
Am I choosing the right architect for my needs?
Designing or redesigning your home is not only a time commitment but a substantial financial investment as well. You want to know it's done right and that you're choosing the right architect for the job.
Despite this, the option of getting the job done quickly can be compelling, especially if the wait times are significantly reduced compared to a more in-demand practice.
This can be risky, however. Working with an architect is a partnership that requires a shared understanding of goals and that you're in agreement on how best to achieve them. This means that if you've found the right architect but face a wait before they can get to work on your project, this could be time well spent in the long-run.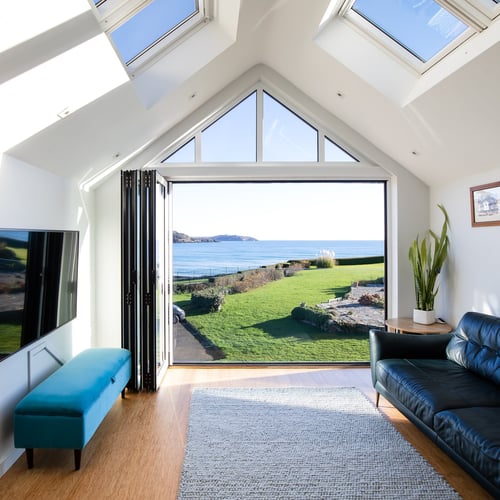 The value of getting to know your building before renovating
If you're bringing an architect on board for your home renovation, a wait time before they get to work can be extremely beneficial. That 'in-between' period gives homeowners the opportunity to slow down, to take stock and to better understand their space before work begins on altering it.
The right architect will not rush into a job simply to get it done; they will have the same desire to enhance your wellbeing through your home as you do. Having the time to get to know your existing space more intimately can bring up new ideas and opportunities – and this can set the stage for something truly unique when the time comes for plans to be drawn.
Why waiting for the right practice is always worth it
All this is to say that waiting for the right practice is always worth it. A home is more than four walls; it is, in many senses, a living, breathing space that demands the utmost care in its crafting.
When you've found an architect that you'd like to work with, it's always worth pushing through any waiting period. The product will be worth it, allowing you to get the most from your architect and getting the end result you want with the least amount of friction.
Marraum's approach
Marraum is an architecture practice in Cornwall with a deep passion for making the most of every individual's space. We believe in affording each project the respect it deserves with a sustainable approach to design and final build – and we use cutting edge VR technology to ensure our clients get the most from working with us.
Get in touch to discuss your project
If you have a project you'd like to discuss with us, we'd love to hear from you – contact us today and a member of the Marraum team will get back to you shortly.