You've been working on the plans for a new build or extension, only to have them rebuffed by the planning authority at the first time of asking. It can be surprising, disheartening and more than a little frustrating. So, where to from here?
The good news is that an initial rejection from your local authority is not the end of the line. With a well-structured planning appeal, it's possible for permission to be granted in the end – even if you have to wait a little longer.
Planning appeals – what you need to know
Unsuccessful planning applications will typically have 6 months for an appeal to be lodged. The appeal process can be laborious, often taking the better part of a year to reach conclusion, and it requires no small amount of expertise to negotiate a path forward – which is why architects will avoid this at all costs.
As the old saying goes, 'prevention is the best cure'. Working with an experienced architect can not only help you surmount a planning appeal, but avoid one from the start.
How an architect can help you avoid a planning appeal
When navigated correctly, the process of applying for planning permission can be a fairly predictable one. As such, working with an architect who has experience with your local planning authority is vital to avoid any stumbling blocks along the way.
Planning applications are essentially arguments in favour of a given building project. What the local authority wants to know is that it will have a minimal impact on its surrounding environment and any neighbours, as well as adhering to current planning policy. Architects are in the best position to communicate these arguments effectively.
At Marraum, for example, we take a considered approach to the planning process from the start. Even before the application is submitted, we'll have a good idea of how risky the proposed project might be, as well as open lines of communication with the planning authority to keep track of the application at every stage.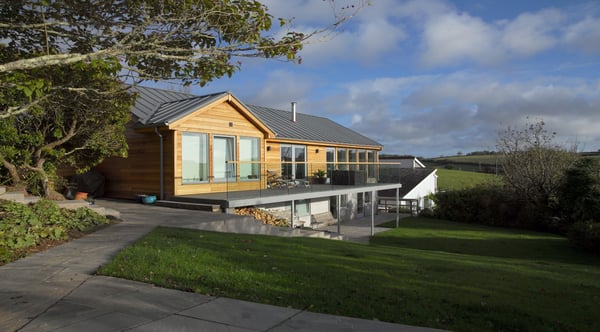 Giving your planning application the best chance of success
One of the advantages of working with a specialist on your application is that they will be able to gauge if any amends need to be made during the application process.
It's worth noting that changes can be made even halfway through if there are any complications along the way.
What if my project is at risk of rejection?
If there's a high probability that a proposal will be refused, your architect may advise pulling out of the application process to work on the proposal. This would be a last resort, but is preferable to appealing a rejected proposal.
Throughout our years as a practice we leverage our experience and rely on our contacts within Cornwall Council to ensure every application we work on stands the best chance of success – and our measured, sustainable approach to architecture stands every application we produce in good stead.
Avoid planning appeals with an experienced architect
Marraum is one of the foremost architectural practices in Cornwall. If you have a design project you want to reliably get over the line, we'd love to discuss it with you. Get in touch with our team today to find out more.