At Marraum we're conscious of our impact on the planet - committed to treading lightly where we can. We've naturally adopted varies low impact choices over the years, such as always buying refurbished IT equipment. However we thought it was about time we got to grips with what our carbon footprint looks like so that we can effectively track it and hopefully reduce it in the future.
Understanding our impact on the environment
To help us better understand our carbon footprint, we worked with Tevi and the University of Exeter to produce a full carbon report for Marraum. We looked at Scope 1, 2 and 3 emissions for our daily operations:
Scope 1: Direct emissions.

Any carbon output generated onsite or as a direct result of our work.

Scope 2: Indirect emissions from purchased energy.

Emissions as a result of supplied energy.

Scope 3: Indirect value chain emissions.

This includes all other emissions, from travel, commuting, water usage to the purchase of IT equipment.
What are our total carbon emissions?
After crunching all the data and numbers, our total carbon dioxide equivalent (CO2e) emissions were less than 4 tonnes for our last financial year. For a business of our size, that's a great achievement (roughly the same as two return flights to Cape Town)!
Here's how it broke down:
Direct emissions - Our building's gas boiler is the chief source of our direct carbon emissions.
Indirect emissions from purchased energy - We use an energy supplier that only supplies 100% renewable energy. Additionally, the building our office is based in produces its own energy via solar panels.
Indirect value chain emissions - Throughout the year, the majority of Marraum's team travels to work on foot or by cycling, keeping vehicle emissions very low. In 2021/22, only one member of the team commuted regularly by car. When purchasing office equipment, we buy refurbished products where possible and work with partners to repurpose and recycle equipment that's reached the end of its lifecycle.
All in all, the eco-friendly building we're in – as well as our limited vehicular emissions – help us achieve our low carbon footprint.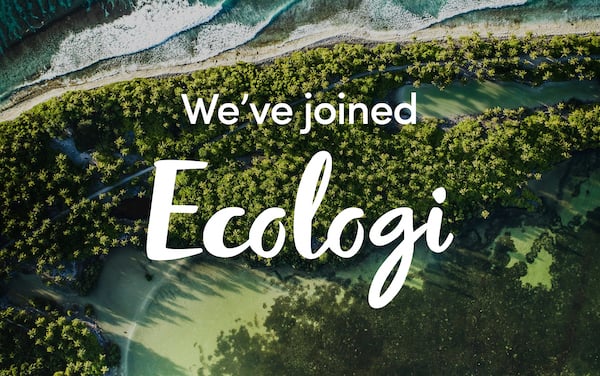 What's next for our carbon reductions?
We have identified 3 key areas to focus on in the new year:
1. Where can reductions realistically be made?
2023 will see us taking a closer look at where we can realistically reduce our emissions and we will put policies in place to ensure there is a framework to work to – ensuring our efforts now will continue and develop into the future.
2. Climate action
As well as our local support for Cornwall Wildlife Trust's Seaquest Southwest project we've been looking at ways to support climate positive projects further afield.
To do this, we've partnered with Ecologi – a B-Corp certified organisation who facilitate the funding of carbon offset projects and tree planting around the world. So far we have helped fund two carbon reduction projects, offsetting 10 tonnes of CO2e, and planted 500 trees. You can keep track of our progress by visiting our Ecologi profile here.
3. Working with clients to reduce construction emissions
The reality is that the construction industry as a whole has a substantial carbon footprint, accounting for around 40% of global emissions. As a component of this industry, we're dedicated to supporting the reduction of carbon emissions across the industry where possible. We're actively exploring ways of doing this with our clients, and are aware that change starts with us – sustainability is an important aspect of architecture, and hopefully more so for the wider construction industry in the future.
Design sustainably with Marraum
If you're considering a redesign of your home or want to begin a new build venture, we'd love to chat. We're passionate about sustainable, harmonious design – it's a defining characteristic of our process.
Contact us today if you'd like to discuss your project with us.
Daisy Sawle
Start your adventure with a different kind of architect practice in Cornwall. View blogs by our Director Daisy Sawle and get inspired today.