When you're planning a new build or extension there are a number of common architecture mistakes to watch out for to avoid spending more money than you expected. Or worse, ending up with a final build you're not happy with.
Here's our rundown of some of the potential pitfalls to keep an eye on — and ask about if no one else does.
Architecture mistakes you may be making
Not considering your site limitations.
Before you even begin your design you'll need to think about any limitations of where you're building. As well as the physical attributes of your site, such as geography and infrastructure, there are also planning considerations such as whether you're building in a conservation area or working on a listed building. Things like tree preservation orders, rights of way and party walls may also need consideration within your architectural design. Find out more about the planning application process, here.
Being unrealistic about your budget.
How much do you want to spend? Is that realistic? Building isn't cheap and it's crucial to set a budget before you begin and try to stick to it. If some of your design decisions require your original budget to be stretched you'll need to consider what's feasible and what might be amended elsewhere to make everything work.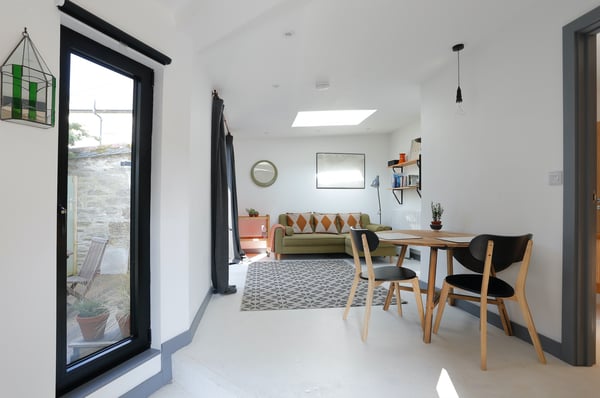 Not understanding the design in full.
The thing with 2D architecture designs is that you need a thorough understanding of how the plans work to fully interpret them. We offer 3D and Virtual Reality as standard, so you can stand inside your new space from the design stage. This allows you to physically experience what works and doesn't work for you in terms of space, light, finishes and the overall ambience of the building. Clients can easily request changes at this stage — saving them costly alterations further down the line.
Being afraid to ask questions.
Communication is key and once you understand the architectural designs don't be afraid to ask questions or request that changes are made. It's much better to address any concerns or issues at the early stages and working with an architect who is open to your suggestions and questions is key. Everyone is different and the initial design will often need to evolve to make it truly your own.
Get success with your architectural project today
Employing an architect who's an expert in designing and building will definitely help you to navigate common architecture mistakes. Find out more about our services and get in touch to find out more about how we can help you make the most of your space.