Once you have designed your home, the next stage is often to apply for planning permission via your local council. Find out more about your planning application and how our architect services can help you with the planning process.
Planning permission rules: what you need to consider
Here's our list of top things to be aware of when you're applying for planning permission.
1) You might not need planning permission at all
Some minor builds are allowed within what are called Permitted Development (PD) Rights. These are rights granted by Parliament rather than the local authority and typically apply to small single-storey extensions on houses. Your local authority probably offers a service to check whether you need planning permission and even if you don't it's worth applying for a lawful development certificate for peace of mind.
The Planning Portal website provides up-to-date details on what can and can't be built without a planning application.
2) In some cases PD rights may not apply
PD rights may not apply if you're in a conservation area, a World Heritage Site, an Area of Outstanding Natural Beauty (AONB) or a National Park. In these areas you will often need to make planning applications for a development that is allowed elsewhere.
3) You'll probably need planning permission for change of use
If you're changing a shop, pub or other use building into a dwelling you'll need to make a 'change of use' planning application.
4) Planning Permission and Building Regulations are not the same thing
Planning permission is about allowing development, whereas building regulations set standards for design and construction to ensure safety. Learn more about the differences between planning permission and building regulations.
Building regulations are where your architect can really show their capabilities by turning building restrictions into opportunities.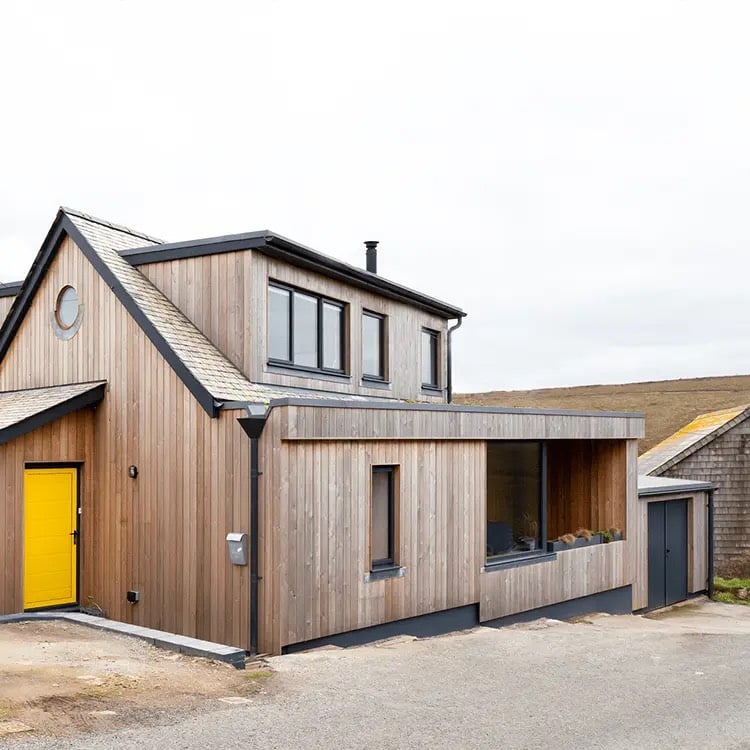 5) You can do it yourself
There's a standard UK form for all planning applications and you can apply to all local authorities in England via the Planning Portal. The challenge with DIY applications is pre-empting any pitfalls and potential stumbling blocks to your application being approved – that's where the architectural experts can really help.
6) You can ask for pre application advice
This is a service offered by local councils to maximize your chances of a successful planning application. It will ensure you're offering enough information as well as highlighting any areas that might let your application down and cause it to be refused.
7) There's a plain English guide
Whether you're submitting your own application or seeking advice from professionals, the plan English application guide is worth a read so you understand how the planning system works.
8) Busy local councillors are consulted
So making sure they have a full and detailed understanding of your proposal is key. At Marraum, we provide a 3D fly around as standard with our planning applications. This approach has received extremely positive feedback from councillors who tell us it helps them to understand each proposal, particularly giving peace of mind on how a building will impact on its surroundings. Find out more about 3D building design here.
9) Your neighbours will be informed
It is a legal requirement that your local authority must notify your neighbours of your planning application, inviting their comments. Any objections made will be considered as part of the planning application process. That means that, if possible, it's worth talking to your neighbours to explain your plans and allay any fears or any issues they may have before the application is made.
10) You have three years to build
Once planning permission is granted, the clock is ticking, so it's best to apply only when you're close to being able to start building work. To find out more moving into the construction stage of your project, visit our process page.
New build planning permissions
New builds have tougher regulations than refurbishments, as they need to meet a set of criteria around heating, ventilation and water saving to improve energy efficiency. The planning process is relatively straightforward and your architect will be able to guide you through the process.
Get help with your planning application today
Marraum can handle your planning application for you, ensuring deadlines are met and keeping you informed at every stage. Our industry contacts mean we'll put together a comprehensive application and get it approved faster than you might expect – reducing the stress of the wait.
Get in touch with us today to find out more.