For the latest team day we ventured out to Mount Edgcumbe to try out disc golf.
We met in the morning at the beautiful grounds in order to discuss some exciting plans for Marraum, and then enjoyed lunch at the stables cafe in the gorgeous sunny weather.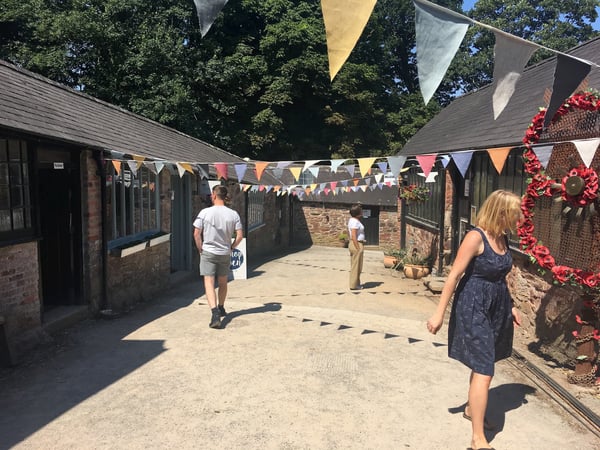 Mount Edgecumbe is a stately home positioned on the coast of South-East Cornwall, built between 1547-1553. Over the years it has played host to many notable faces, including Henry VIII's deer heads! It's also known for being one of the favourite retreats of Queen Victoria
After lunch, David, one of the estate managers, gave us a quick tour of the house before we went on to the main activity of the day. He gave us a very informative and enjoyable circuit of the first floor rooms of the house, pointing out beautiful furniture, ornaments and paintings that all had amazing stories behind them. We all agreed we'd love to return for a full tour with David when we had the chance!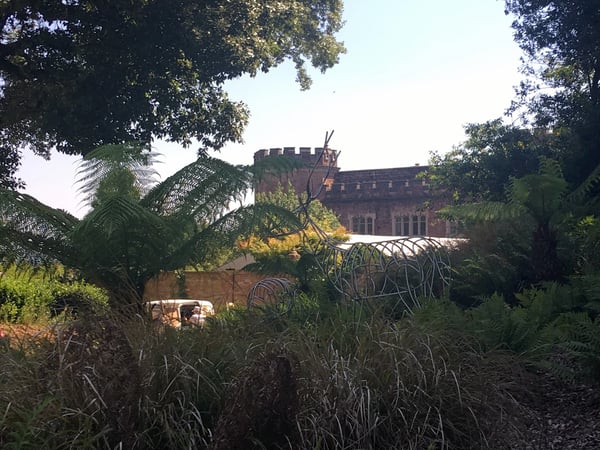 After this, we convened at the disc golf centre, where we were shown a brief video on how to throw. This is definitely the competitive talk started. The idea behind disc golf is very similar to regular golf, only using frisbees to reach an elevated metal frame marker where the disc has to end up in order to complete the 'hole'.
It was obvious from the get-go that this was not going to be my sport, however, everyone's efforts made for many laughs and some serious competition for who would be crowned the winner. The range was dotted all around the grounds, meaning we traversed stunning woodland and open grass areas... and ended up in the dense shrubbery a few times to retrieve wayward discs!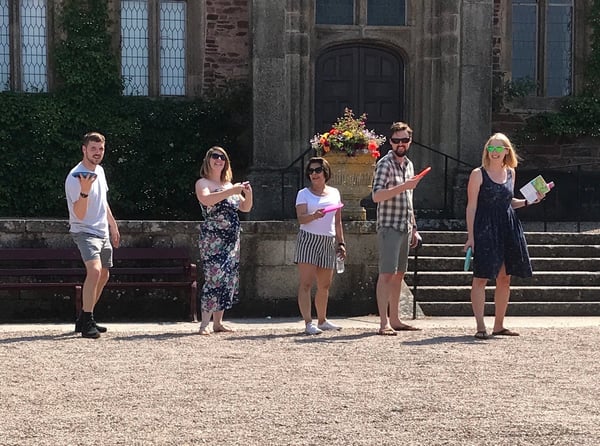 Adam ended up being the victor, but everyone was smiling and enjoyed every minute of being outside in the sunshine. After this, we walked down to the quay and had a drink by the water's edge before catching the ferry over to Plymouth. The sea was sparkling and everyone was out on their yachts, it felt like we were in the Mediterranean rather than on the River Tamar.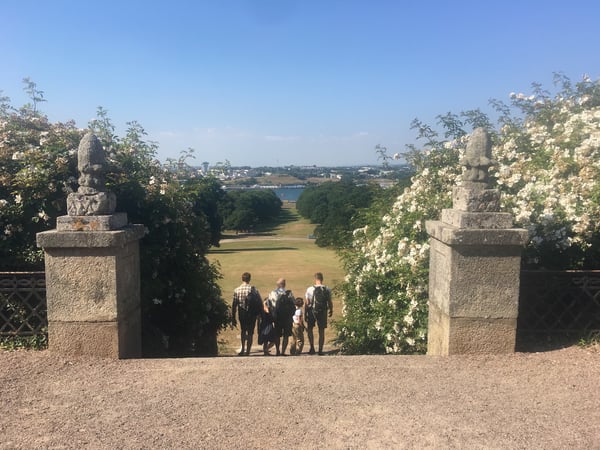 Dinner was booked at a restaurant on the Royal William Yard, another historical site that has been regenerated into a thriving hub of businesses, eateries, and bars. We stopped at the fabulous Le Vignoble, a wine bar where you can try many different types of wine from around the world. I think it was unanimous that a stunning orange wine was the team favourite.
The day culminated in a fantastic meal, where a great atmosphere combined with delicious food and many cocktails and giggles left us all with the memory of a very sunny, fun-filled day.