The UK government recently announced that they will be launching a £2 billion Green Homes Grant Scheme to help make UK homes greener and more affordable. Understanding what the grant means and who is eligible can be confusing. We've done a breakdown of the scheme and put together a useful guide on everything you need to know about the new Green Homes Grant.
What is the Green Homes Grant?
Under the Green Homes Grant, landlords and homeowners can apply for funding to cover up to two-thirds of the cost of energy-saving home improvements. This financial support is provided in the form of vouchers that can be redeemed against the cost of home upgrades to improve energy performance. In most cases, the maximum contribution will be £5,000. However, low-income households can apply for funding to cover the full cost of energy efficiency improvements, up to a maximum of £10,000. You must redeem the voucher and arrange for home improvements to be completed by 31 March 2022.
Why was it introduced?
The Green Homes Grant was introduced in September 2020 and will run until March 2022. The government has launched the scheme in the hope of helping UK homes become more energy-efficient. The UK has a target to achieve net-zero carbon emissions by 2050. It is believed that schemes such as the Green Homes Grant will help the UK meet these environmental targets. Along with the environmental benefits, the grant is also in place to make UK homes more affordable. According to UK Power, making your home more energy-efficient could reduce your utility bills by up to £600 per year.
Who qualifies for the grant?
To gain access to the scheme, you must be a homeowner or landlord in England. You will not be eligible for a grant if your property is a new build and no one has lived in the property. Landlords should also be aware that they are not eligible for the low-income voucher. You can get more information and check whether you are eligible for the Green Homes Grant by visiting the GOV.UK website.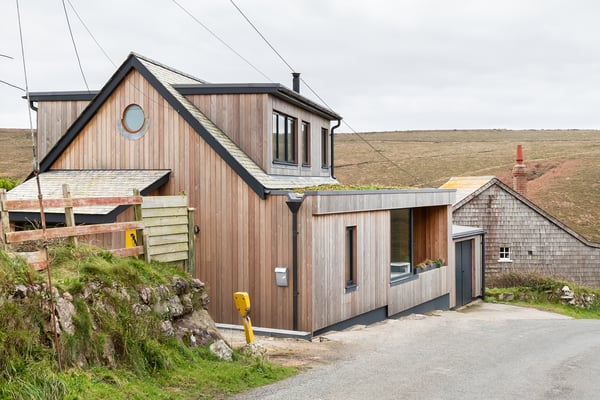 What improvements will the grant pay for?
A Green Homes Grant can be used to pay for various home improvements. The measures that the grant can pay for have been split into two groups - primary measures and secondary measures. You must select at least one primary measure to be eligible for the grant. Here are some of the primary measures included in the Green Homes Grant:
Improved home insulation

- This may include installing additional insulation in the walls, floors, or roof of your property. Doing this will reduce heat loss and keep your home warmer, thus reducing your reliance on artificial heating systems.

Low carbon heating

- This may involve switching to renewable energy sources such as a solar heating system or a biomass boiler. Doing this will drastically lower carbon emissions and make energy generation cheaper and more sustainable.
Once you have completed a primary measure, you may qualify for funding for secondary measures. Some examples of secondary measures under the scheme include installing double-glazed windows, replacing your thermostat, and upgrading to energy-efficient doors. The voucher will cover the costs of the labour, materials and vat. However, it is worth noting that any work the needs to be carried out must be done by a TrustMark registered installer who is also registered for the scheme.
How can I apply for the grant?
You can apply for the voucher by filling out an application on the government website. It is advisable to check whether you are eligible before starting the application. You will need to choose what measures you want to complete and obtain quotes from accredited providers before you apply for the grant.
Summary
Under the government's new Green Homes Grant scheme, property owners and landlords in England could receive vouchers worth up to £5,000 to make their properties more energy-efficient. Most homeowners will have to make a contribution, but the government will cover up to two-thirds of the costs of energy efficiency upgrades. Low-income households are eligible for even more support and could receive up to £10,000 to cover the full cost of energy-saving home improvements. It is hoped that this scheme will result in UK homes becoming greener and more affordable.
Eco Architects Cornwall
At Marraum, sustainability is an important part of our culture and we're passionate about producing eco-friendly designs that will benefit your project. Find out more about what we can offer and learn more about our mantra for sustainable design, here.
Evelyn James is a freelance writer who focuses on environmental issues, sustainability and green building designs.