Are you looking to escape to the sea with a new property, but need a space that fulfils your vision? Or do you own a coastal cottage in need of a new lease of life? Home renovations can transform even the most tired property into a modern, character-filled haven, and create extra space than you can utilise in everyday living.
With stunning coastline views and areas of local natural beauty, Cornwall is the perfect place to create your dream home. From modernising an interior, to maximising and drinking in the local views, see some of the successes our renovation projects have had, and find some inspiration for your own home project today:
Cornwall home renovations to inspire your next project
1. Creating a property that suits your living needs
The brief on this stunning Chapel Porth timber-frame miners cottage was to transform an awkward, long layout into a functioning family space. As with many of our renovation projects, the original cottage builder's hadn't considered the views of the beautiful surrounding location. We worked hard to change that – creating rooms that maximised the Cornish landscape and replacing materials with locally sourced resources like Delabole slate. See the full project, here.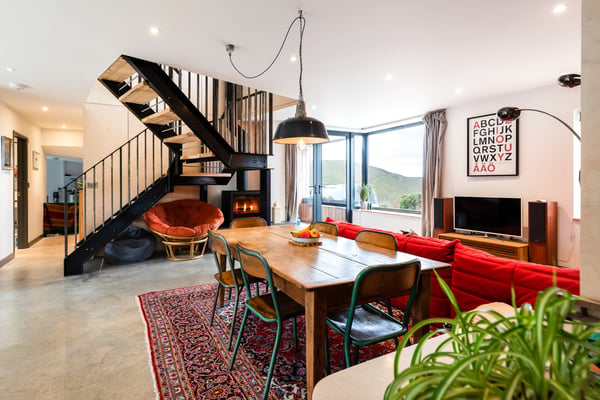 2. Injecting life and vibrance into a tired property
A dated home is often in need of TLC. Our renovation projects can bring new light and character into any space, just as we did with a beautiful Victorian terrace in Falmouth. When renovating an old property, one of our main focuses is to bring its features in-line with modern living. Here we elevated the space with contemporary interior designs, an open plan kitchen and showcased the envious sea views, all whilst retaining and repeating the Victorian property's original features. Learn more about this challenging project, here.
3. Falling in love with a property again
A home renovation can transform how you feel about your home, and breathe new life into it. We love helping clients fall back in love with their homes, which is what happened with this spacious Falmouth home. As a space that was used for both living and working, it was important to our clients that the home was full of character – something it was lacking in its existing form. Our thoughtful renovations helped open up the space with new floors, new layout, new kitchen and a way to capitalise on the beautiful sea views with a balcony and sliding glass door. Find out more about how we created this inspiring space, here.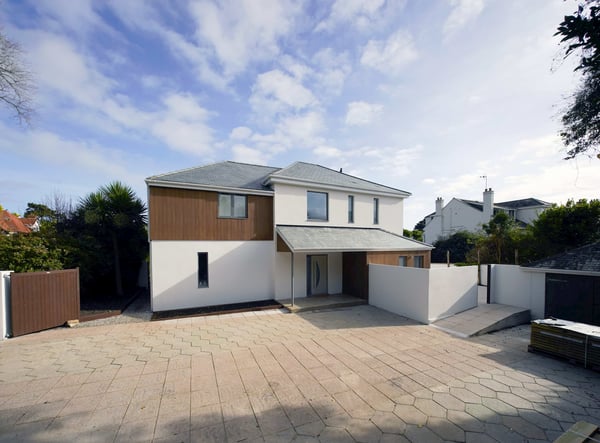 4. Retaining natural features
A new home doesn't necessarily mean losing your old one! House renovations can retain the authentic features of your home. Our team transformed a home in St Just in Roseland, taking precautions to create a new design that respected the cottages setting in an Area of Outstanding Natural Beauty. The result was a stunning property that retained many of its original features, whilst bringing a modern twist to daily life. Learn more about the project, here.
Start your renovation project with our Cornwall architects today
Do you want a space that works for you? Our team can bring more to your home, helping you to unlock its inner potential. Get inspired with our Cornwall architecture projects and then get in touch with our team today to discover more about our process and how we can help bring your vision to life.