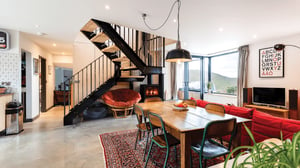 All about the angles
An enviable modern home with spectacular views over the Cornish coastline
WELCOME TO MARRAUM
From the glimmer of an idea to the stroke of a pencil, the first turn of a door handle to the flickering of a smile across a face, at Marraum we bring more to your space – and take your story beyond its walls.
And we begin with you. Because at the heart of each architecture project – studio spaces, private loft conversions, commercial builds or building that dream home – are the people who use it.
They're the yawns that stretch to eye-widening views in the morning. They're the feet feeling cool concrete underfoot. They're the eyes looking for inspiration at their desks. And the shoulders that hunker down in the evening. These are the people whose surroundings bring more to each and every experience.
With years of architecture and design experience in both Cornwall and further afield – paired with aesthetic drive, strong ethics and constant curiosity – we know how to make space work harder for you.So from beginning, middle and end – discover how you can bring your own story of space to life.
Chapel Porth beach is a special spot. It's a wild but cosy cove on the north Cornish coast where colourful heath-topped cliffs rise on either side of a small, but perfectly formed, beach.
When keen surfers Jamie and his wife Helen told us they'd purchased an old timber-frame miners' cottage at the top of the one road in and out, we couldn't wait to get cracking on designing their dream home for them and their son.
Type: Full house conversion
Location: Chapel Porth, Cornwall
Status: Complete
Contractor: Client self-build
THE BRIEF
The brief was to rework the inside of the house, transforming awkward long, thin rooms into a space fit for a young family to live in and enjoy. We instantly knew we'd also need to rethink the outside of the house to find a solution that would shift the focus from completely missing one of the best views in Cornwall — to being able to drink it in every day.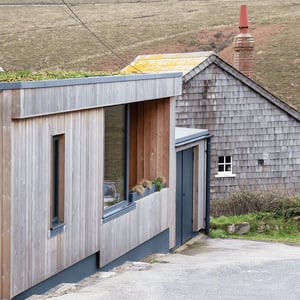 THE INTERPRETATION
We presented four different ideas and were delighted when Jamie and Helen chose the direction they did for their project. Creating something special here was about maximising the views from every room.
The bold new design would add new angled sections onto the original house and move both bedrooms upstairs, allowing more living space downstairs. We'd be removing the awkward galley kitchen in favour of an open-plan living space.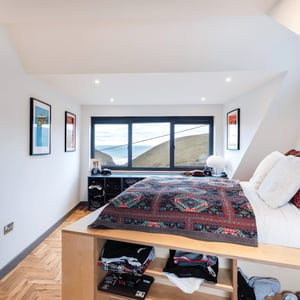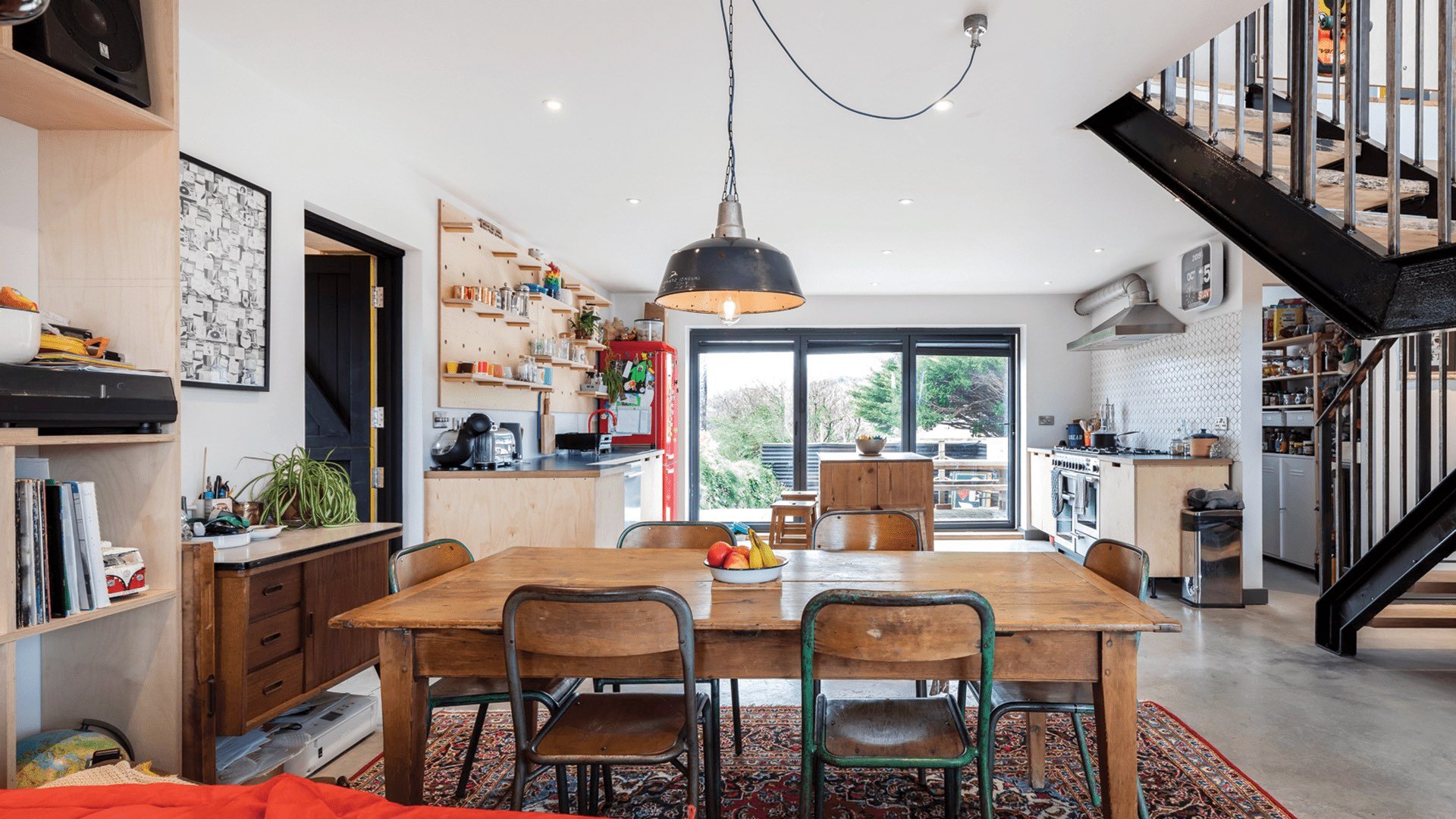 "Chapel Porth is a special beach to me and my family so I was delighted when Jamie, an old school friend, got in touch about working on his family home in this amazing spot."
Adam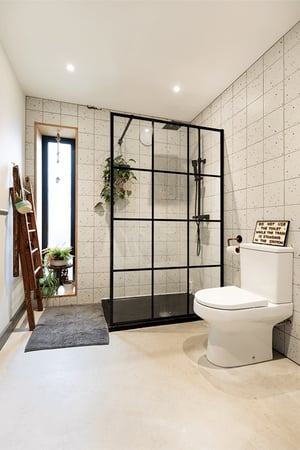 TOUCH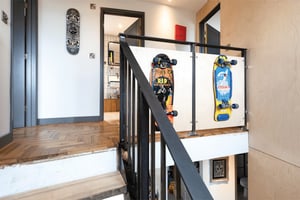 TOUCH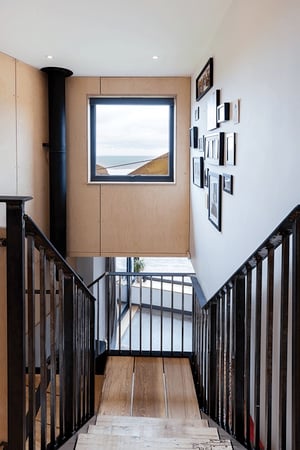 TOUCH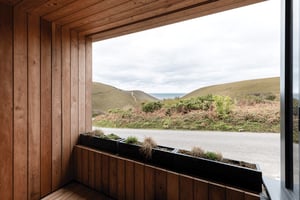 TOUCH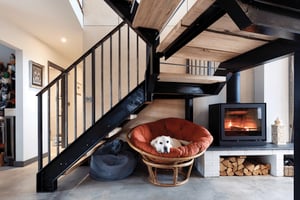 TOUCH
THE OUTCOME
Jamie and Helen have done an amazing job of managing and undertaking most of the work on their home in what's been a real labour of love. The roof has been completely removed and re-aligned and then replaced. The house is now topped with local delabole slate, one of a series of considered finishes that really make this project shine.
Both bedrooms and the living space look out and down into the groove of Chapel Porth beach below; with large windows allowing light to flood in. The picture window on the staircase gives amazing views of the Cornish sunset, portholes on the gable ends add character and there's even an undercover outside space for sundowners. Cheers!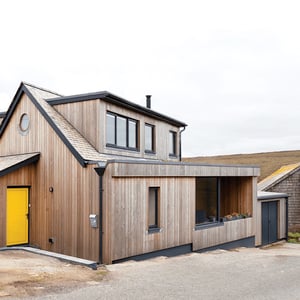 Bring your space to life with Marraum architects
If you're looking to make your space work harder for you, we can help.
Get in touch
with us to chat about your project.