Virtual Reality is growing in use within architecture and at Marraum, we understand the importance that the technology can bring to the industry.
A virtual experience allows you to step in and immerse yourself in your project. Take in the new view from your favourite chair. Enjoy the realism of natural sunlight washing over your new kitchen. The virtual landscape allows you to experience the design possibilities before they happen and inspires you to push the boundaries of your creation.
See some of our favourite VR projects and use them to embrace the possibilities of your own build today:
Chapel Porth - a modern home with a spectacular view
Step inside the beautiful timber-frame miners cottage and drink in the views of Chapel Porth beach with this full house renovation. The modern open-plan living space is perfect for entertaining guests and housing a growing young family. Large windows allow natural sunlight to flood into the space, bringing a fresh and airy vibrance to the home. Ascend the stairs, taking in the view from the picture window that gives a glimpse of the sandy beach below, and head to the upper level where both bedrooms now reside, complete with scenic views of the surrounding Cornish landscape. Experience it for yourself, here.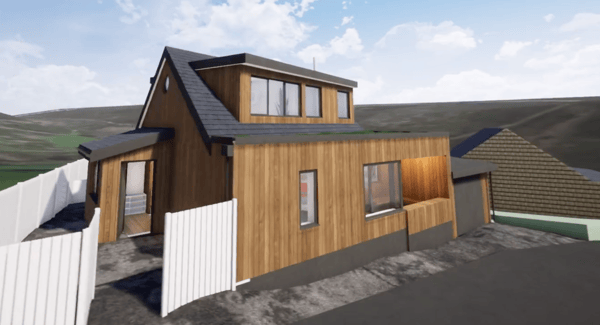 Falmouth - a property transformation that struck balance
Immerse yourself in this digital walkthrough showing the transformation of a beautiful terraced property overlooking Roseland waters. The VR experience brings to life the intricacies of the project - tearing down walls and taking the build back to its bare bones. The outside was brought in, as a neglected courtyard area was incorporated into the house to form a versatile living space. Our Virtual Reality allows you to experience the house's finer details and get a real feel for the possibilities of the space. Step into the digital walkthrough, here.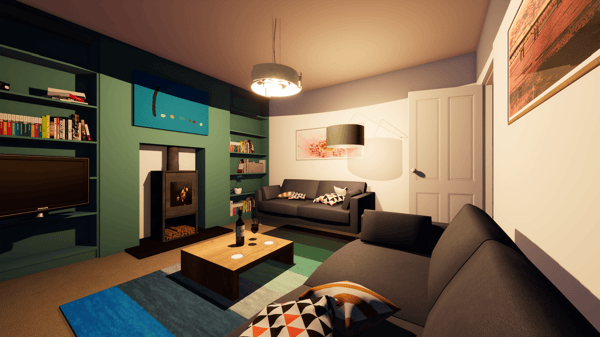 Mid Cornwall - a new dwelling with challenges
One of our latest projects was to help secure planning for a contemporary new home. The property was based in an area of outstanding natural beauty on the grounds of a demolished existing gardeners cottage, meaning acquiring planning permission was a challenge. Our design was influenced by its surroundings, based around a contemporary agricultural building - using a palette of natural materials that helped the property seamlessly fit into its tree-lined backdrop. View the 3D visualisation, here.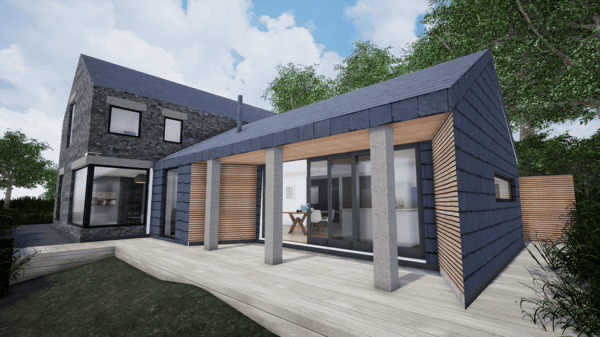 VR as a vital tool for architects
Virtual Reality is an essential tool for architects, as demonstrated by BBC Two's Your Home Made Perfect. The programme shows how virtual reality and visual effects enable people to see what their future home could look like, before building it in reality.
Embrace VR possibilities today
"It was [still] hard to imagine what the rooms were really like - especially things like the feel of the room sizes and where the windows were when you were actually in a room. My recommendation would be don't build a house until you've had a chance to see it in VR and then you really know whether you've made the right decisions about everything!" Sarah Wright, client.
Do you want to experience our VR possibilities for yourself? Hear more about Sarah's experience with the team, here.
If you're ready to get started, then get in touch with our team today to see how we can make VR part of your project. Our remote-working team are still able to create walkthroughs and videos to bring your vision to life - to find out how our business is operating throughout Covid-19, please visit here.