When you start to think about your budget the first thing to do is really to establish how much you're able to spend. Having this figure in your head, whether it's £25,000 or a £1,000,000 is a really important starting point.

Next there's a whole host of questions to consider. Does this amount need to include professional fees, application costs, surveys, reports and, of course, VAT? Or is it solely to cover your construction costs.
Next, what finishes are you looking for - high end, mid, low? Would you like low profile aluminium windows, Dekton kitchen worktops, underfloor heating? Are you able to complete some of the finishing yourself or does a family friend, who happens to be an electrician, still owe you a huge favour?
There are a large number of variables that can influence how much you'll spend when undertaking a construction project. Along with a number of actual building constraints that may lead to a project becoming more expensive.
It's important to remember that it can be very easy to get carried away with any level of budget. It's rare for clients to want the cheapest or lesser quality items; that's why we need to work out what your core brief is first and then look at what's flexible. Because some elements may have to be cut back in order to splash out on others.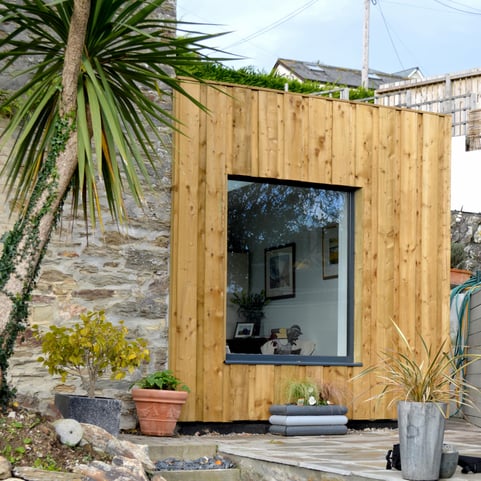 The core brief
Working out the core brief is where the process starts. And of course it's important to understand what you want. This is the key to tailoring a project that can be built within your budget.
Do you really need that? Have you heard of this alternative material? Or what about this idea? These are questions that professionals can be asking you to make sure you get the most from your brief — and your budget. Because your professionals work in the construction industry everyday, they should be able to advise you what is and isn't possible within your budget. They can help with what's a fixed cost, and where your budget can be stretched and flexed. The people you work with should get to know you and challenge your decisions to help achieve your brief from your budget.
Balancing priorities
Spending this time with your design team getting your brief right can often cost money and at that early point in a project seem like alot of professional fees in relationship to your budget. However, by leaning on the experience of experts within the field and using their knowledge, you'll get the most from your investment.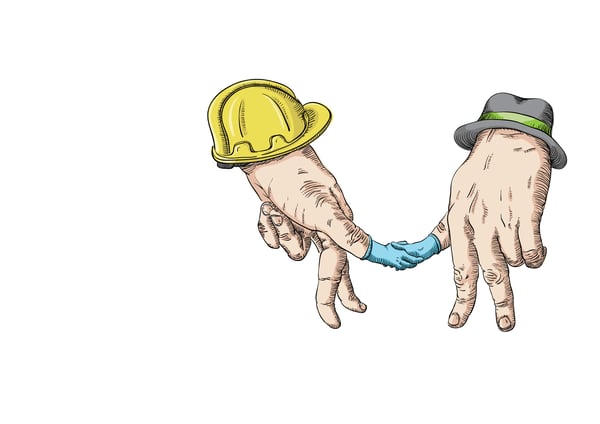 But how can the questions we ask influence your decisions? Here's a scenario that we've experienced a number of times to help put priorities into perspective:
You want a fairy tale evening sitting outside, watching the sunset with a G&T. Who wouldn't? But when we scratch the surface, this scenario may not be as practical as you first thought. Let's break it down:
You need a space that's large enough to seat maybe 6-8 people (a G&T on your own is not as enjoyable as it is with friends or family) — and you won't want to be packed onto a small balcony.
Non-slip, low maintenance material would be great underfoot - a Millboard decking material perhaps, a premium product.
Then the stunning view, you don't want that interrupted so you ask for glass guarding - without a handrail, where possible, to maximise the view.
All very legitimate reasons to build a brief. But we've just created a £30,000 structure. That could be the cost of a new kitchen, bathroom and money for landscaping. So instead, you can enjoy that G&T with the double doors open, watching your children run round the garden. Heck, that saving may pay for all of your professional fees which means the rest of your building can benefit.
Let's talk costs
The Spon's Architects' and Builders' Price Book 2019 gives an approximate estimated building cost of £1850-£2325 per metre squared for privately developed single detached houses. This guide does not include VAT or professional fees.
In other words, it's not cheap. And at the moment it's not getting any cheaper. To put it into perspective this average has gone up in the last two years by about 35%. The 2017 estimated build cost was £1375-£1725 per metre squared. That's a big difference and we regularly hear people quoting out of date figures, but the reality is your new 180m2 four bedroom may have just gone up by £100,000 over the last two years.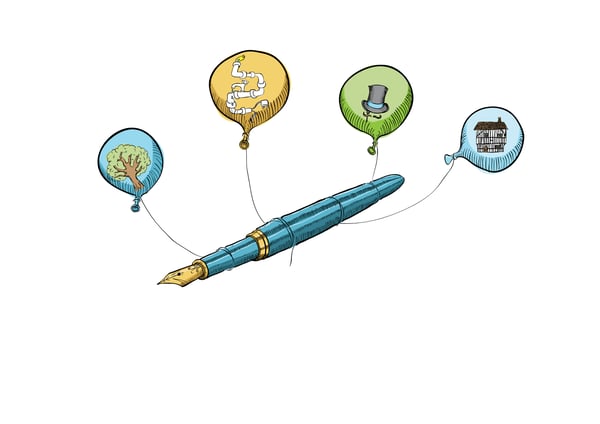 So, what can you get for your budget? Here are a few examples from our experience on how much a project may cost:
A small extension to enlarge a room and an additional bedroom with minor alterations throughout.
£50,000 - £75,000
Two-bedroom bungalow to have roof removed and raised to create more habitable space. Lose one bedroom for the new staircase and add 2 new bedrooms in the roof space with new bathroom. Minor work within existing building

.
£100,000 - £150,000
Three-bedroom townhouse to be renovated throughout, plus new extension to the rear for a new bedroom. Reconfigured layout to maximise the use of the building. Damp proofing and insulation throughout. New plumbing and electrics to go with the new bathrooms and kitchen. Plastered and new finish throughout.
£200,000 - £300,000
Four-bedroom new dwelling, one bedroom to be a master with dressing room and ensuite. Project to be built on an awkward site. Open-plan living with some architectural points of interest. Good quality finishes throughout, inside and out. Landscaping, parking and services connected.
£500,00 - £700,000
So the best advice is to seek advice, ask lots of questions and don't commit to anything until you're comfortable with the price and the outcome. Work with professionals in the construction industry for guidance on the costs for today to get a realistic view of what's achievable. There is a lot to understand about the construction process so it's important to get guidance on as much as you can. Investing in professional help and advice will more often than not save you money from things going wrong or unexpected costs further down the line, along with support on what is often a unknown process.
Need more help defining your project and understanding the potential costs? Get in touch to arrange an informal chat or meeting.