After buying a house, one of the biggest investments in life is carrying out building work – be that an extension or a new build. Understanding how much this will cost, beyond the bricks and mortar, is key to being able to deliver your project.

Architect fees are often considered to be a huge unknown when looking to undertake a project. One reason for this is that there is not a vast amount of universal information available on what to expect – which we hope to change with this article.
Here, we'll break down how fees are calculated, what affects them, what you should expect to get for your money and look at some unknown fees that may crop up during your building project. Hopefully, this will give you a broader understanding on how much an architect may cost.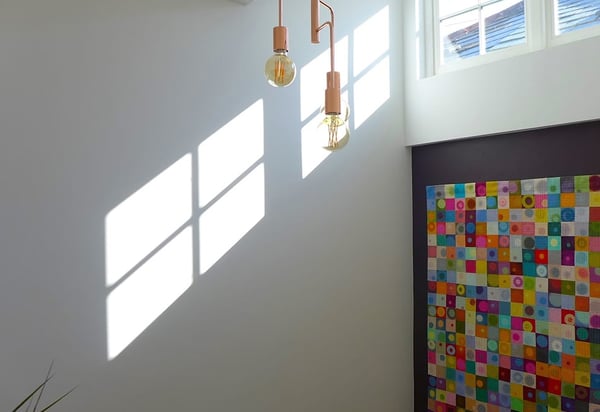 How architect fees are calculated
Whether you're considering development of a new build or planning a loft conversion - or anything in between - there are two ways that fees are calculated at a basic level:
Looking at a project's 'contract sum' and taking a percentage. The contract sum is the amalgamated costs of actually building a design.
Working out a time charge for the duration of the work. This time charge can be fixed or flexible depending on the size and type of project.
Working out fees by percentage
Having architects' fees worked out by percentage is quite a dated process and one that removes an understanding of the bespoke nature of your project. It can, however, give a good indication of expected fees.
Each architects' practice will have financial feedback from previous projects and from that they can work out how much they need to make to allow a project to flow comfortably, and prepare the works expected by a client. This data provides a mean percentage to show to prospective clients as an early gauge of anticipated fees.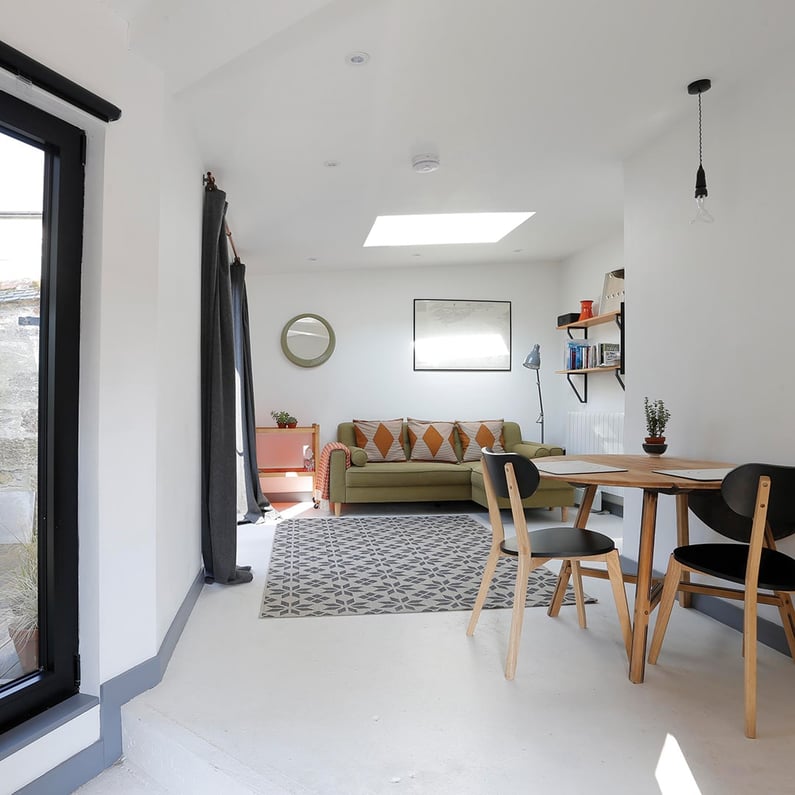 Structuring architect fees by time charge
Time charged fees can either be open book or a fixed fee.
Depending on the nature of the project, an architect may wish to work on an open book policy, allowing an hourly charge to operate. This is often the case on smaller budget projects where the amount of client involvement, changes, expansion of brief, etc. can fluctuate.
It allows the project to flow without always needing to discuss increasing or changing the fee proposal. Essentially, you'll only be charged for the work undertaken. This can be a benefit but also potentially an issue if you're not 100% confident of what you want.
Communication is key with this type of fee structure to make sure that costs don't escalate. This type of charging can work very well for savvy clients who know exactly what they want and are happy working on some aspects of the project in their own time.A fixed fee time charge is the most appropriate fee structure for projects up to around £1,000,000. This type of fee allows clients to see the architect's workings and exactly what you will be expecting to receive as part of the fee. For the architect, it means sitting down and working through the project to define aspects that are likely to affect the length and complexity of the project. A higher level of understanding of a project at an early stage will give a more accurate fee and a clearer process to be explained to a prospective client.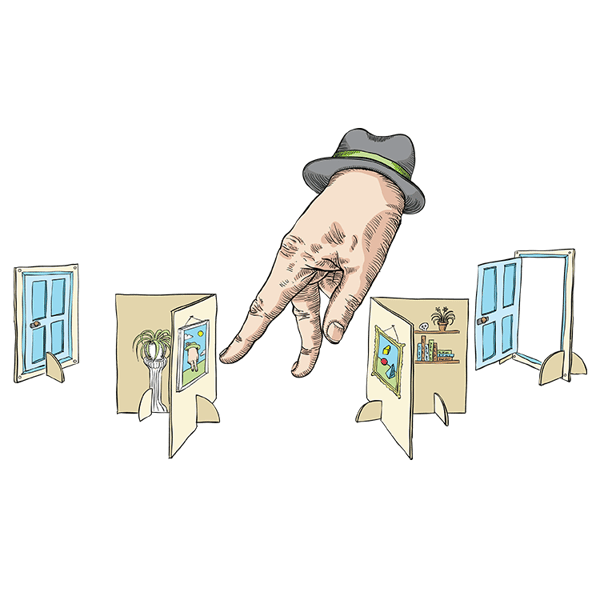 What affects the cost of working with an architect?
Fees are and should be dependent on the nature of your project, and this is true of any fee structure type. For example, a commercial new build percentage will be less than a private residential of the same contract sum.
An idea of the aspects potentially affecting cost is outlined below. This is not a definitive list but will indicate what may push your costs up:
Complexity: the more complex the project, the longer it is likely to take. Therefore, more fees will be associated with it.
Size of the project: strangely, smaller private residential projects take longer to push through the initial stages. This is often due to the impact that the changes will have on a home and clients dialling into details at an early stage. Although a larger project is going to cost more in total, a project for around £100,000 will have nearly twice the percentage of fees compared to that of a £500,000 project.
Level of service: the amount of service and type of works undertaken at each stage will affect the cost. Do you need an architect throughout the whole design and build process? If not, this will save you costs.
Bespoke design: a more bespoke design doesn't need to cost the earth, but it will usually be more expensive due to the time it takes to create. Working closely with your architect is essential to keep costs down when going down a highly conceptual route.
Location: proximity to the site, ease of access and site constraints all fall into the mix.
Heritage: this is a 'site constraint' but one that should be seen as separate from others. Working with Heritage buildings and near them will usually add time and costs. The more daring the proposal, the longer the journey is likely to be.
Programme: is there a lot of designing to do in a short period? Or is a longer period of administration and project management needed? Each of these will affect costs, especially if you're looking at a large project to be moved through the stages quickly as it will require more human resources.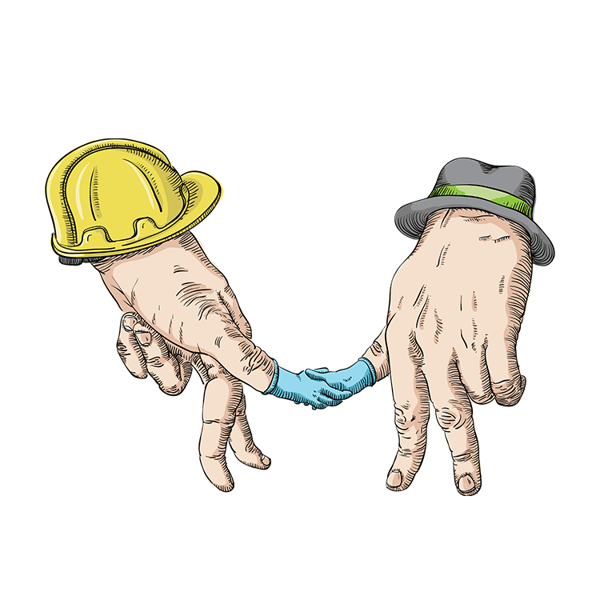 How are architect fees presented?
Nearly all architects work to the RIBA plan of works, which is a 7-stage process. If they don't then there will be a phased process that broadly follows this. The fee should be split out over these stages, allowing a clear understanding of what is to be expected as well as where you are in your project (and budget) as you move through the process:
The RIBA plan
Stage 0 – a review of the brief to understand what the objectives are – is it increase in development value through conversion of a barn, more space for the family in a new kitchen extension, better sustainable credentials to reduce your energy bills, a glamping site in your woodland etc. Setting out a clear understanding of the objective allows the later stages to flow more smoothly and also allows reference to what the driving force was for undertaking the work.
Stage 1 – preparing existing information and analysis. Survey information, planning history, site constraints, review of consultants, project programme and meeting to present information. This stage can often see the instruction of other consultants to carry out specialist surveys.
Estimated percentage of fees – Stage 0 and 1 = 15%
Stage 2

– conceptual design and evolution into a formalised design, locking down the final brief, preliminary cost appraisal, potentially pre-application advice and a series of meetings to review the design and present the final drawings before moving onto stage 3.
Estimated percentage of fees – Stage 2 = 25%
Stage 3 – planning preparation and submission of an agreed set of drawings. A refining of the concept drawings into a final set of planning drawings will take place. Amalgamating consultant information and checking that the local council's required information is submitted also takes place. Following the application through planning and a meeting to discuss post-planning should be booked prior to the planning decision date.
Estimated percentage of fees – Stage 3 = 20%
Stage 4 – prepare the technical information to form a building regulations submission along with construction information. Depending on the size and complexity of a project the level of information produced can vary. Standard information would be plans, detailed sections and elevations. Additional information may be electrical and lighting, heat and power, sustainable assessment, construction details, fixtures and finishes and landscaping. There is no limit to the amount of information that can be produced.
Estimated percentage of fees – Stage 4 = 35%
Stage 4 can also include procurement, tendering and tender analysis. as well as the meeting of contractors, agreeing on a contract sum and finalising the contract type.
Estimated percentage of fees – Procurement and tendering = 10%
Stage 5 – overseeing that the contract is administered, making regular inspections to works on-site and also certifying stage payments all fall within Stage 5. Having an architect's involvement within the construction stage puts a procedure in place for safeguarding the project in terms of time, cost and quality. Although some clients do take on this stage it can lead to more stress than what is gained from the outlay in terms of finance.
Estimated percentage of fees – Stage 5 = 7%
Stage 6 – handing over of the project particulars, concluding the administration of the contract, instigating the defects liability period and post-occupancy evaluation. At this point, most of the works are carried out and the project will have reached a finish.
Estimated percentage of fees – Stage 6 = 3%
Stage 7– keeping in touch with the client and gaining feedback on the project, the process and the outcomes. For the architect, this is very important so they can learn, develop and share the positive aspects of a building project. This stage is not chargeable to the client and should be enjoyed rather than be seen as a tick box exercise.
The above stages and what they consist of need to be agreed upon in full before work undertaking. This is not a definitive list as every project varies, please do drop our office a call if you'd like to run through the Stages in more detail.
Other fees to be aware of
Throughout the architectural process, several consultants and statutory regulation boards will need to be factored into the final fee. It's not always possible for an architect to outline exactly what these are going to be until the project brief has been defined and still then it's not a given.
As an overview, you're likely to see fees for some of the following (depending on their relevance to your circumstances:
Topographical Surveyor
Ecologist
Arboriculturalist
Party Wall Surveyor
Structural Engineer
Planning Consultant
Conservation and Heritage Assessor
Energy Assessor
Quantity Surveyor
Highway Consultant
Mining and Contamination
M+E Consultant
CDM
Acoustician
Structural Waterproofing Consultant
So, how much is an architect actually going to cost?
There are a lot of variables at play in a construction project that can increase or decrease your architect's fees. The best place to start is to define your brief and budget and then contact a couple of architects' practices.
At Marraum, we operate a free initial consultation. In this meeting, we'll use the information and background research we do before we see you to present a rough guide on what your fees will look like.
Find out all about our services to find out how we can help your future space become a reality.
Get in touch with one of Cornwall's leading architects today
Got a project for us, or just want to find out more about our fees and how we operate? We'd love to hear from you.

Get in touch with us today to arrange your free initial consultation.