CAD is an acronym you'll have come across if you've done any investigation into architecture for new builds or home renovations – but what is it and why is it useful for your building project?
What is CAD in architecture?
Firstly, it helps to break down the acronym. CAD stands for Computer Aided Design. That means rendering what would have once been created on a drawing board on a computer, as a digital image.
How is CAD used for designing buildings?
There are lots of different software packages to help architects draw sections and elevations of their home and extension designs. The industry standard is AutoCAD by Autodesk, which is mostly used to create drawings in 2D but can produce 3D models as well. Then there's Revit, made by the same company, which creates 3D modelling as standard.
Architects use these, and other software packages, to create scalable drawings from the initial building survey through to concept design, planning permissions, building regulations, etc. All these CAD architecture software packages are learnt as standard when architects and designers do their training, often alongside traditional hand drawing on a drawing board.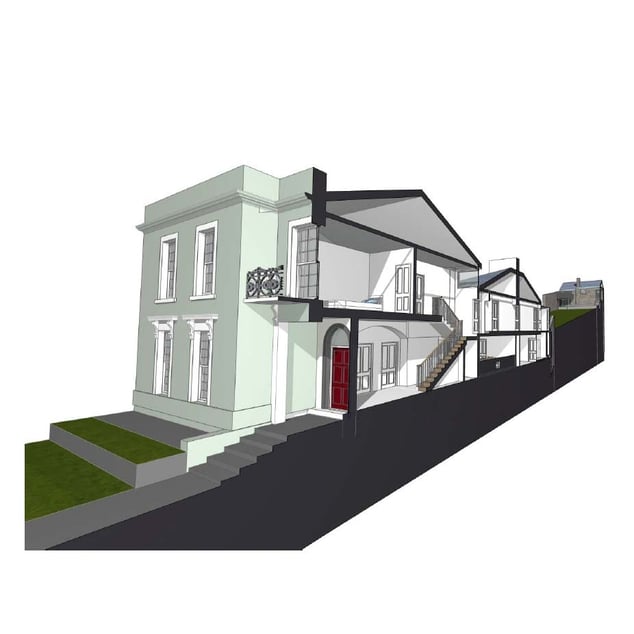 How we use CAD at Marraum
At Marraum Architects in Cornwall, we use a programme called Archicad by Graphisoft. This software allows us to render our designs in 3D before turning them into Virtual Reality spaces that clients can walk around using our state-of-the-art 3D goggles.
We start using CAD architecture from the beginning, using a computer to physically draw the whole house design in 3D. From that, we can extract the necessary schedules, elevations and details.
The benefits of presenting building designs through VR
Virtual reality offers a detailed way to start a dialogue with our clients about their designs. We'll often produce more than one option at the start to show different ways we can interpret the brief and overcome any obstacles and limitations of the site, budget or client needs.
We can also link our 3D model to Google Earth to show the surrounding environment and other properties in the area, creating animated videos to submit with official planning requests. These help planning committees understand the vision and see how the design and finishes will help the building to work within its surroundings.
We take things a step beyond the norm of CAD architecture with this approach, making our designs easy for everyone to understand in detail, and enabling us to see any potential problems from the client's perspective much more easily.
Find out more about VR building design at Marraum
We're passionate about aligning our expertise with our clients' visions to craft spaces that harmonise with their environments - from the natural world to the people living in it.
To find out more about this process, visit our VR page or get in touch to chat with us.