Are you looking for a work/life balance that reflects your values and priorities? Building your own office or studio lets you create a unique space that's personal to you. Find a slice of private utopia or a much-needed burst of motivation with a garden office that does so much more.
Get inspired with green architecture
A garden office is an opportunity to surround yourself with green, sustainable features that promote a positive (and eco-friendly) mindset. Large, open windows, sliding doors and skylights maximise natural lighting and provide a stimulating view to help you relax (or focus) in your zone. Creating a garden office that utilises renewable energy sources is a good way to ensure a clean environment and help your garden office blend seamlessly into its surroundings.
Building your work-from-home space
Live your life without restrictions! Designing and building a home office in your garden gives you complete control of the defining features that make it yours. Your dreams and inspirations can be channelled by an architect into a space that works harder for you. Meet the demands of your working life and enjoy a space that can take your performance to the next level.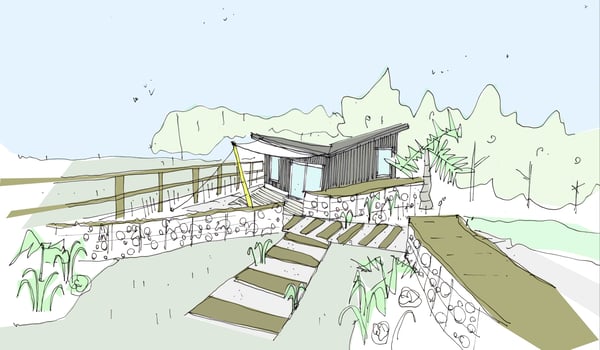 Securing planning permission
Many garden offices can be built without the need for planning permission, making them a versatile choice for any individual looking to work from home within the near future. An architect can advise on your own individual situation and, if planning permission is required, they can help produce a strong application that will increase your chances of approval. Detailed renderings and sketches, VR walkthroughs and 3D flyovers are just some of the assets an architect can use to help with the visualisation of your project.
Considerations with your garden office
There are a number of factors to take into account when planning the build of a garden office. Budget and any time-based deadlines for your project can have a big impact on the design and materials used, but one of the main things to consider is: what do you want to achieve with your space? Are you looking for somewhere that can house vital equipment? Or an airy, natural space that can help you achieve inspiration? Do you need your space to double as an exercise studio, or a family playroom? Understanding the unique challenges of your space will allow you to build an office that makes the most of its potential.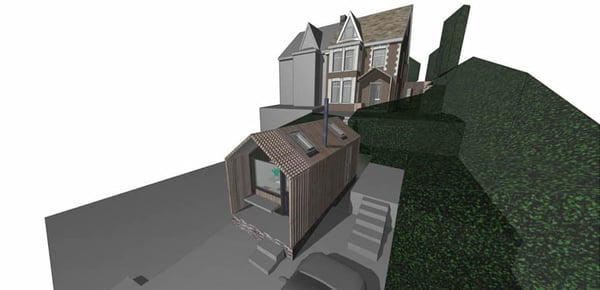 Talk to us about your garden room plans
At Marraum, we bring more to your space – and take your story beyond its walls. We love hearing about your new ideas and projects, so if you're interested in creating a room that achieves more, then get in touch and discover how you can bring your own story of space to life.