A spectacular team day down in St Ives!
We travelled down by train, taking in the stunning Cornish coastline. After arriving we made our way to the Yallah coffee kiosk on the seafront for a warming drink, before heading up to the St Ives school of painting for some training.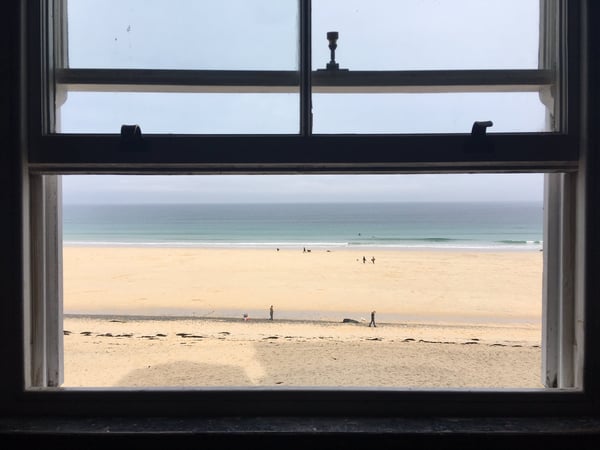 The school of painting opened in 1938, as a place for local artists and fishermen to use the same building in order to carry out their livelihoods. The fishermen still use the lower levels of the building in almost the same way they did over 50 years ago, and the upper floors are used as studios, meeting, and lecture spaces by the students at the school. As well as students, the school has played host to many famous artists, all using studios 5,9, and 11 as part of the artists' residency programme at the school. Artists who've used the space have included Barbara Hepworth, Bernard Leach, and Patrick Heron.
The building was renovated by architect MJ Long in 2010, reusing materials taken from the original building, in order for the school to continue moving forwards.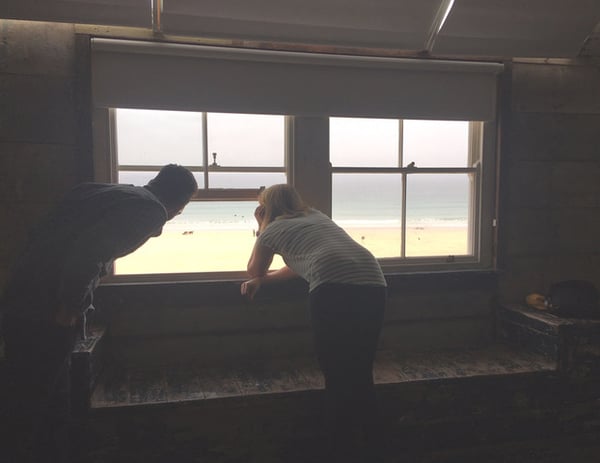 The team enjoyed looking around the school and fisherman's cellars and were rather distracted by the view from the meeting room we were using to hold a brainstorming meeting. Once over the initial 'wow' of the view, we were very productive in putting together ideas for Marraum's marketing strategy. After this, we walked through the pretty town and headed to the Hub for a spot of lunch. Their vegan chilli covered chips were absolutely fantastic!
After lunch, we headed to Porthmeor beach to carry out a beach clean. Marraum are extremely active as members of Surfers Against Sewage, and we have to say that the beach was exceptionally clean in comparison to others we've been to. A breath of fresh air definitely picked up the team for an afternoon of visiting the Tate gallery.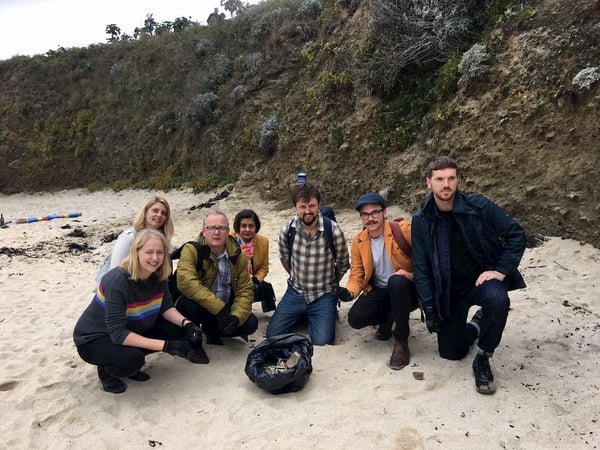 In true Marraum style, we finished off the day with a lovely meal. This time a short train trip into Lelant where we stopped off at Scarlet Wines, recommended by Adam and Daisy as the place to eat in that area, we had to check it out. It didn't disappoint and was full of fine wine and great food — we'll definitely be stopping there again.