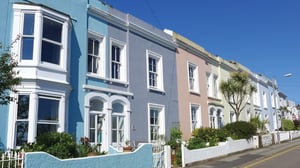 A vibrant coastal town
Deep-rooted connections and design experience on over 100 projects make us the perfect choice as your architects in Falmouth.
OUR CONNECTION
Falmouth is the home of Marraum. Many of our team not only work here but also live here. Our connections run deep.
We've helped to build, renovate and adapt over 100 homes and residential properties here; creating attractive spaces for modern living, while preserving Falmouth's unique architectural heritage.
From the complete renovation of homes with breathtaking views of Gyllyingvase Beach, to thoughtful extensions on historic properties along Dunstanville and Tehidy Terrace, we have a plethora of experience as architects in Falmouth.
We've even ventured into designing new builds on challenging sites nestled in amongst the properties off Bickland Water. Each project is testament to our passion for blending architectural innovation with the natural beauty of Falmouth and its surroundings.
Some of our projects:
flipped living when old meets new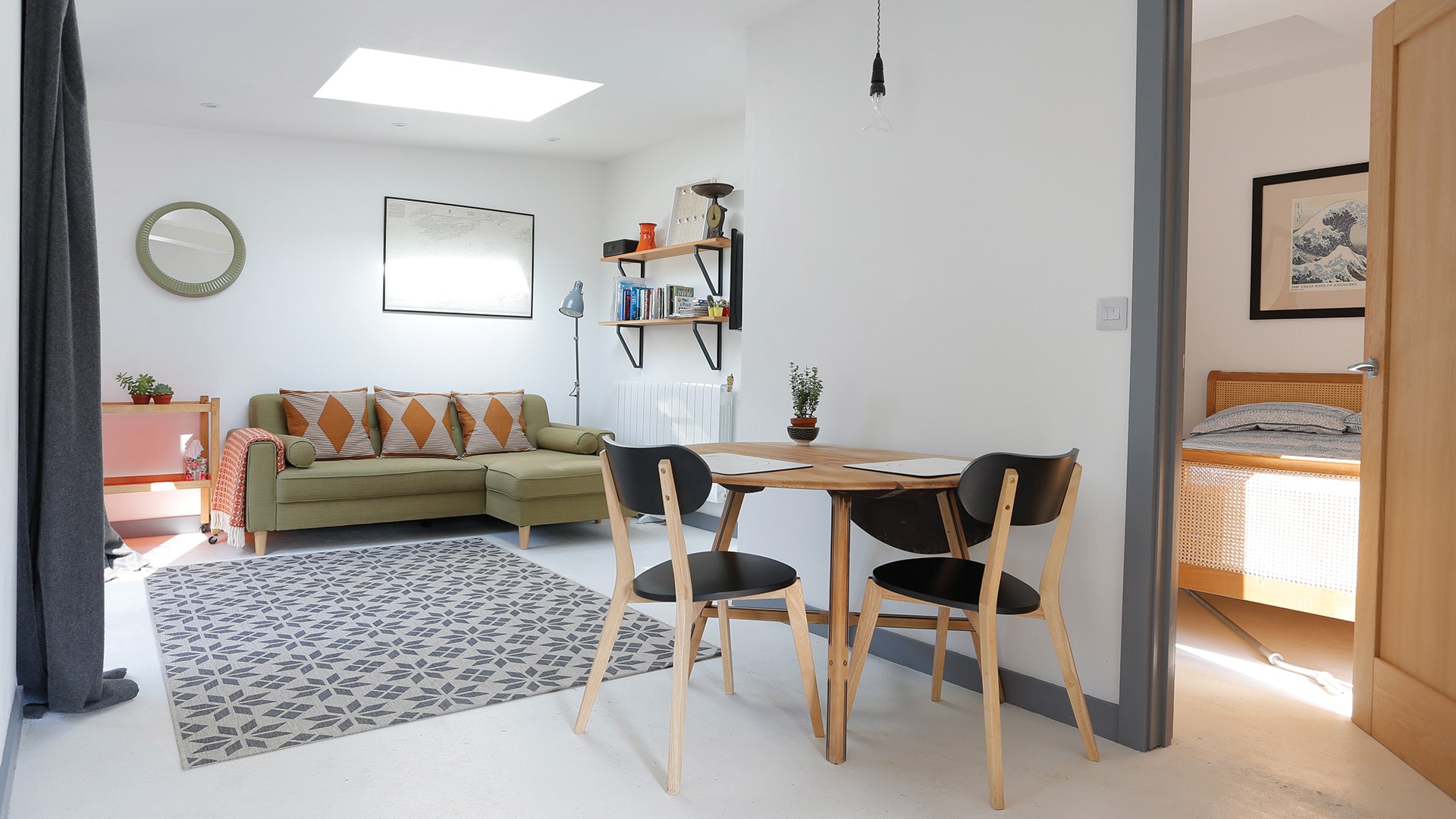 BRIEF ARCHITECURAL HISTORY
Falmouth has a rich architectural history, heavily influenced by its picturesque waterfront location and popularity as a coastal tourist destination.
Throughout its history, Falmouth's architecture has also been heavily influenced by its maritime connections. Many buildings along the waterfront and near the docks exhibit a practical, functional design suited to their use in the maritime industry.
Today, Falmouth's blend of architectural styles sees ornate Georgian and Victorian architecture rub shoulders with modern developments. The town has introduced dedicated conservation areas to preserve its historic buildings, protect their character, and promoting architectural conservation.
Early years
In the Tudor period, King Henry VIII made significant changes to expand and modernise Britain's navy and this had a direct influence on the development of Falmouth. The location of the town with its deep, sheltered harbour made it the perfect location for a large naval base. Not many residential buildings remain from the 16th century, but both Pendennis and St Mawes castles were built during this era.
Arwenack House
One of the oldest recorded buildings in Falmouth, Arwenack House was originally constructed in 1385. During the Civil War in 1646 it acted as the headquarters for the Roundhead army and was partly destroyed before being rebuilt by the influential Killigrew family, typically regarded as the founders of Falmouth, who called the building home. The house is now a mix of architectural styles, including elements of Tudor, Georgian and later influences.
Victorian era
Falmouth continued to grow and evolve during the Victorian era when several grand hotels, villas, and civic buildings were built to cater to the burgeoning tourism industry. These included Queen Mary Gardens, Princess Pavilion and the Town Hall. This period also saw the construction of multiple grand residential villas and terraces.
The Victorian architecture in Falmouth is characterized by intricate details, ornate facades, and a mix of architectural styles, including Italianate (Falmouth Hotel), Gothic Revival (Town Hall), and Queen Anne (Kimberley Park Lodge).
Georgian architecture
Many residential buildings were built in Falmouth during the Georgian era to cater for the growing population attracted by this commercial port and burgeoning tourist destination.Georgian properties are typically elegant and symmetrical in design and feature characteristic architectural features like bay or bow windows with ornate wrought iron balconies, and grand entrance porticos with columns, pediments and fanlights.
Art deco, 20th century and beyond…
The 20th century brought new architectural styles to Falmouth, including Art Deco and Modernist designs. The influence of Cornish architects including Alfred Cornelius blend seamlessly with the town's historic charm, contributing to its unique architectural tapestry.
A number of historic buildings have also been renovated, repurposed and brought back into use in the 20th and 21st century, including the iconic National Maritime Museum which is housed in the Royal Cornwall Polytechnic Building, originally built in 1835.
Ready to start your building project in Falmouth? Get in touch and let us help you create your story of space.